Advertisement

Eicher Trucks & Buses, part of VE Commercial Vehicles (VECV), has successfully completed CNG BSVI certification and emerged as the first Indian commercial vehicle manufacturer to be certified BSVI compliant for over 3.5T GVW CNG engines.
The certificate has been conferred by The International Centre for Automotive Technology (ICAT). The ICAT is a division of NATRiP implementation society (NATIS) under the Ministry of Heavy Industries & Public Enterprises. The government accredited ICAT is one of the prime 'Type Approval and Homologation' agencies and also has been recognized by Central Pollution Control Board.
It may be noted that the Indian government is implementing the Bharat Stage VI norms from April 2020 in the country. However the Eicher has completed the compliance test much ahead of the official implementation date, over taking other vehicle manufacturers in the country.
Commenting on the certification, Vinod Aggarwal, Managing Director & Chief Executive Officer, VE Commercial Vehicles said, "At VECV, it has been our consistent efforts to drive modernisation in commercial transportation and develop products that are future ready and aligned to India's regulatory framework.
Aggarwal said, "We have already been producing Euro VI compliant engines for Volvo Group and used that expertise in developing a CNG BSVI solution, much ahead of the industry norms. In the future, we are confident of introducing this as a robust and competitive solution for the customers."
The development has given decent exposure to both VECV and ICAT for key areas for Bharat Stage SVI emission optimization and testing.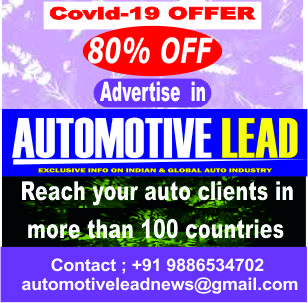 The successful completion of emission development and certification at this early stage itself gives abundant period of time to launch a effective and best feasible solution for customers.
VE Commercial Vehicles Limited is a joint venture between the Eicher Motors and the Volvo Group  since July 2008. The company includes the complete range of Eicher branded trucks and buses, VE Powertrain, Eicher's components businesses as well as the sales and distribution business of Volvo trucks within India.
Recently ICAT) has inaugurated new state-of-the-art  facilities installed as a part of the National automotive testing and R & D infrastructure project (NATRiP) in Manesar. (Click here to read full report)
Turtle Wax is celebrating its 75th anniversary with product debut and attractive offers for India. Interestingly, the original car wax that put Turtle Wax on...
SKF India's Automotive Aftermarket division has announced the launch of three new products, in a bid to address customer needs for improved durability and...
Honda Motorcycle & Scooter India (HMSI) received coveted GreenCo Star Performer Award at the 8th edition of CII GreenCo Summit. Honda's manufacturing plant at Narsapura...
Quantron AG offers logistics, bus and municipal disposal companies for MAN, Mercedes, DAF and Iveco brands, as well as a range of electric vehicles,...
Ola Electric has announced the roping in of Yongsung Kim as Head of Global Sales & Distribution, overseeing India and international markets. A more than...
Lizhi Inc has announced its partnership with Enovate Motors to integrate Lizhi's in-car audio content product into Enovate's vehicle system. While the former is an...
Daimler India Commercial Vehicles (DICV) achieved a milestone by manufacturing 25,000 vehicles for exports. The milestone vehicle, a Fuso FJ 1823R was shipped to...
ACMA is taking the innovative route this year. For, ACMA Automechanika New Delhi is all set to go hybrid from 2021. Auto Component Manufacturers of...
Ola Electric has announced the roping in of Yongsung Kim as Head of Global Sales & Distribution, overseeing India and international markets. A more than...