Advertisement

The third Vector India conference that kick-started in Bangalore on July 17 has thrown more light on the latest happenings in the global automotive industry and its adoption in the Indian market.
Many of the speakers those who made presentation in the conference have not only discussed on the advantages of the advanced technologies like Advance Driver Assistance System (ADAS) and Connected Car developments but also discussed several challenges ahead of the auto technology solution providers.
Organised by Vector Informatik India, a wholly-owned subsidiary of Germany-based automotive R&D solution provider Vector, the first day of the two-day conference attracted more than 400 top automotive engineers across the country.
The conference held in jam-packed hall in Hotel Lalit Ashok addressed several issues in automotive Research and Development (R&D) while also highlighting the benefits of using software and hardware tools developed by  Vector in auto R&D sector.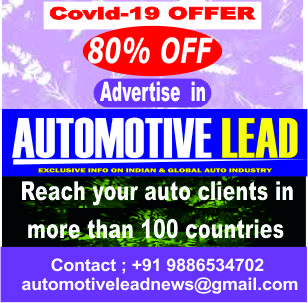 The motive of the event is to bring the automotive OEMs, Tier 1s and software service companies to a common platform to discuss on automotive electronics, software and technologies like Advance Driver Assistance System (ADAS), Ethernet, AUTOSAR and Safety.
Thomas Riegraf, President & Managing Director of Vector Informatik addressing the gathering at Vector India Conference in Bangalore today

Addressing the gathering, Thomas Riegraf, President & Managing Director of Vector Informatik, said the trends in the automotive industry has been changing day-to-day. Vector has been taking various steps to address the challenges evolving in the auto industry on the back of OEMs getting into the research of autonomous and connected vehicle sectors.
Following mega trends witnessed in the form of Connectivity (IoT), Electrification and Automated Driving, there are several challenges ahead of vector to address in these areas.
Riegraf said that Vector products and services give engineers and software developers a key advantage in making a challenging and highly complex subject area as simple and understandable as possible. We see a radical change of E/E architecture.
As trends in automotive architecture, Riegraf said software portion to operate vehicles will increase substantially in vehicle and in the backend. Powerful high-performance computing units will be available in the vehicle. Additionally backend computing power will be utilized.
As needs, he said distributed, dynamic and flexible software architecture will be needed. Software update is must. Network bandwidth requirements will become higher and higher. Advanced testing and quality assurance methods have to be applied.
Following this, Vector has taken various steps to address the latest issues and comply with the emerging needs. As an advanced technology solution provider, Vector has put strong focus on process and architecture support for development and implement of current and future E/E architecture. New solutions being provided for implementation of complex, secure and dynamic software architecture. Several strategic initiatives are ongoing to extend support for test automation and continuous integration: from unit testing via SIL to HIL.
Elaborating about some tools, Riegraf said that Vector's swiss-army-knife tools CANoe and CANalyzer will be extended to support highly distributed and dynamic software systems including backend connectivity.
Further he said that Vector's measurement and calibration solution is being adapted to cope with the high bandwidth requirements to support ADAS systems. He also said that large investments are scheduled to provide a comprehensive product family that supports Ethernet.
Brahmanand Patil, Managing Director, Vector Informatik India address at the conference

Welcoming the gathering, Brahmanand Patil, Managing Director, Vector Informatik India, said the company has presence in 24 locations across 12 countries with a workforce of around 2,000 employees catering primarily to the automotive industry.
Patil said the company clocked a turnover 520 million euros in 2017 globally. It has been serving its clients in more than 72 countries.
Patil said the company has developed several software and hardware tools for the engineers working in the automotive designing and manufacturing sector.
Throwing more light on Vector's activities in India, Patil said the Indian operation functions with 64 people located in two offices in Bangalore and one in Pune.
Vector India 2018 conference has thrown more light on automotive electronics, Advance Driver Assistance System (ADAS) and other vehicle related topics involving Electronic Control Units (ECUs).
Germany's Vector has started its subsidiary operations in India to have closer association with its growing customer base in the country.
Starting from Tier 1s like Bosch, Continental and Delphi to OEMs like Mahindra & Mahindra,  Tata Motors and Mercedes Benz India, Vector has brought almost all major OEMs and Tier 1s in the country into its clientele list.
Presenting keynote address presentation at the conference under the topic "After Information Technology, Can India be The Hub for Autonomous Electronics', Srinivas Arvapalli, Senior Vice President and Head, Product Development, Mahindra & Mahindra Ltd, said there are lot of challenges for the OEMs involved in connectivity and automated driving concept.
Mahindra, which has around 2,00,000 employees worldwide with the turnover of $ 19 billion and having business in more than 100 countries running across 10 sectors including automotive, has been doing various research in the automated vehicle secdtor.
He said there is a paradigm shift in the communication sector and there is vast development in bandwidth. The scenario has changed from 2G, 3G to 4G and now it is heading towards 5G. In May 2017, Srinivas said that Mahindra has introduced a pack of several advanced communication features as an industry-first technology in its vehicle including Android Auto, Emergency Call and Connected Apps.
From the Indian context, he said there are several research are being carried out in implementing ADAS features. Notable research areas include Adaptive Cruise Control, Front Collision Warning, Lane Departure Warning, Lane Keeping Assistance, Lane Changing Warning, Parking Assistance, Light Assistance System and Night Vision Pedestrian Detection.
He also said the developers should pay attention in the much happening electrification segment. It may be noted that electric vehicle concept is catching up. Lithium-ion battery pack prices are down 73%  since 2010. EV/PHEV sales are increasing. In the global passenger car segment, the BEV sales jumped from 119,000 vehicles in 2013 to 433,000 units in 2016 while PHEV sales surged from 90,000 to 254,000 units.
In his keynote under the topic, "Digital Miles for Automated Driving Validation', Sundararajan Ramalingam, Vice President Mercedes-Benz Research & Development India, said there is a difference between Autonomous Vehicle and Automated Vehicle. He said the advanced stage of automated is Autonomous Vehicle.
Ramalingam differentiated the fully automated driving into five levels. The Level 1 is with Driver Assistance and it is with Single control function such as speed selection, braking or lane keeping are automated. The Level 2 is 'Partial Automation', in which more than one control function is automated under certain conditions. Here driver expected to take care of all remaining aspects of the dynamic driving task. Currently this level is offered by Mercedes-Benz and legally permissible.
He said the Level 3 is 'Conditional Automation', in which vehicle can perform the dynamic driving task under certain conditions. Here driver is expected to respond to requests to take control.
'High Automation' is Level 4 where vehicle can perform all dynamic driving tasks within a certain use case and the driver is not expected to take control.
'Full Automation' is the Level 5, in which vehicle can perform all dynamic driving tasks that can also be managed by a human driver. Here no driver is needed.
Erjola Lalo, Senior Research Engineer, Vector Informatik, made presentation under the Heading, "Logical Execution Time (LET) in Multi-Core Automotive Systems.
Peter Fellmeth, Group Manager, Vector Informatik, addressed the gathering with more details on Automated Ethernet while Moritz Mohrmann, Programme Manager – Embedded Software and Systems, Vector Informatik, made presentation as AUTOSAR Adaptive-Solution for high-performance next generation ECUs.
The first day of the conference also saw the presentations made under the topics like "Complexity Management for automotive E/E Architecture, "AUTOSAR  Classic – Update & Upcoming changes. Other presentation topics include " Measuring ADAS, the next level – Challenges for measurement technology, data logging and data analysis in the development of highly automated driving and "Achieving Autonomous Driving using Artificial Intelligence.
Vector Informatik India has also displayed its hardware and software solutions during the conference, attracting huge number of visiting delegates from various automotive related companies.