Advertisement

EMG, BAIC BJEV have forged a partnership to jointly develop mapping services for autonomous driving.
EMG, also known as eMapgo Technologies (Beijing) Co., Ltd, is a previously announced acquisition candidate of Luokung Technology Corp. While BAIC BJEV is a leading electric vehicle manufacturer. The partnership between the two has been announced by Luokung.
The partnership is for the development of autonomous driving projects for BAIC BJEV's electric vehicles.
According to Darwin Lu, CEO of EMG, "We are very pleased to begin working with BAIC BJEV on projects that leverage our HD Map capabilities with their manufacturing and brand awareness throughout China for the development of autonomous driving."
He added: "We believe this is the future of the industry, and want to remain well-positioned to take advantage as further developments occur in China's infrastructure."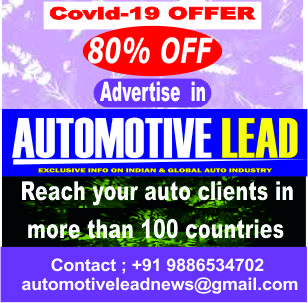 Recently, EMG worked with BAIC BJEV to provide HD map services in autonomous valet parking (AVP) for BAIC New Energy vehicles.
L3 to L4
The two entities will cooperate in depth on L3 (conditional driving automation) to L4 (high driving automation) autonomous driving related projects.
A leading intelligent location-based services provider in China, EMG is the provider of HD map services for Proof of Concept ("POC") and production cars of SAIC Volkswagen, Ford, Geely.
A subsidiary of Beijing Automotive Group Co., Ltd, Beijing New Energy Automobile Co., Ltd is devoted to the new energy vehicles.
(With inputs from Automotive Lead Research Team)
If you like this article from Automotive Lead, please feel free to share this in your social media platforms to help your contacts to understand more on this subject
Also read: Fusion Project to accelerate data management for autonomous and connected vehicles