Advertisement

Jitendra EV Tech, in a bid to promote the Global Electrification Movement (GEM), has launched modern showroom facilities in Bangalore.
The showroom facilities have been launched in association with the Atiyas Mobility. With this, Jitendra EV Tech said it is proud to set its footprints in Karnataka to promote the use of battery operated vehicles.
Member of Parliament Tejasvi Surya was present at the event as guest of honour. The company said these electric vehicles are tailor-made as per the Indian road conditions and will help the Indian customers to save time, money and environment.
Jitendra EV Tech is promoting GEM (Global Electrification Movement) in lines with the vision of Prime Minister Shri Narendra Modi Ji. The company is ISO 9001 Compliant.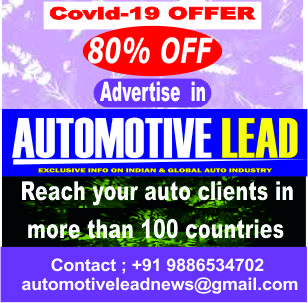 Their products are approved by ICAT / ARAI which endorses the quality. The firm is in the manufacturing of Two Wheeler Scooters, MotorCycles & Three–Wheelers.
The high speed vehicle JMT 1000 HS is a flagship model and has Cargo approval which has made them popular with B2B buyers and last mile logistics players.
Jitendra will soon launch JET 320 Electric Scooter which has an international look and feel. The company will also be launching the Klasoo the high speed Motorcycle, which will have a top speed of 90 kmph and a range of upto 120kms and with digital display along with IOT enabled cluster.
L3 and L5
The firm is also going to launch the L3 and L5 category of Three Wheelers in the Passenger & Loader Segment.
It has developed its network across several states of India. In the global front, it has signed an MOU with Kenya, Uganda and QATAR. The company is on the verge of finalizing a joint venture with a European giant.
Samkit Shah, Cofounder, Jitendra EV Tech along with Sudhir Undevia, Head National & International Business and Umesh H K, Zonal Manager South were present at the event.
The company recently announced free e-fuel worth Rs 5000 for its flagship model JMT 1000 HS, this is an industry first practice to motivate the Indian customers to switch over to electric vehicles. This offer valid till March 31 2021.
(With inputs from Automotive Lead Research Team)
If you like this article from Automotive Lead, please feel free to share this in your social media platforms to help your contacts to understand more on this subject.
Also read: Drive By Wire market will reach $31.9 billion worth by 2025, says research report