Advertisement

WiMi Hologram Cloud Inc. has announced the launch of its new electric vehicle holographic AR application product "WiMi HoloAR HUD",
With this, the hologram Augmented Reality technology provider in China has expanded its suite of holographic product offerings.
Thanks to the rapid development of autonomous driving vehicles and EVs, there has been increase in demand from both automobile companies and consumers for holographic AR technology applications.
AR-HUD technology is one of the solutions capable of offering an interactive experience for multiple forms of information delivery.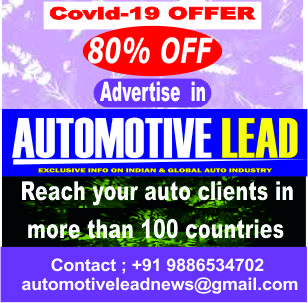 Following this, many companies are now batting for AR-HUD technology, and it will become a core component in the fields of autonomous driving and EVs going forward.
Responding to the growing demand, WiMi launched its "WiMi HoloAR HUD". It has designed this product based on customer needs, and the functional modules of this product can be customized for such areas as voice interactions, optical processing, image processing, night vision imaging, AR, advanced driver-assistance systems (ADAS), cloud services etc.
Connecting vehicles
Moreover, this product can also help to process vehicle on-board diagnostics (OBD) data, connect to phones via Bluetooth technology while supporting full voice control, tire pressure display, big data analysis, map services and other related settings of Mapbox, access the background service of Tencent's WeChat and maps service of Alibaba Group's AutoNavi.
These things will provide vehicle owners with safer driving experiences and other value-added automobile services.
The demand for holographic AR car windows, automotive holographic AR navigation, holographic AR vehicle communication devices and holographic AR rearview mirrors has increased significantly.
(With inputs from Automotive Lead Research Team)
If you like this article from Automotive Lead, please feel free to share this in your social media platforms to help your contacts to understand more on this subject
Also read: Busworld Europe brims with confidence over Brussels Expo