Advertisement

Solaris Bus & Coach was honoured with the Global e-Mobility Leader Award at the international Global e-Mobility Forum conference in Warsaw.
The award was given to Solaris for its contribution to the development of zero-emission transport around the world.
All under one roof
Government officials, scientists and world industry leaders came together at the event, which acted as a space for debate on the future of e-mobility and sustainable transport.
Thanks to its online format this year due to Covid-19 pandemic, the conference could be followed from anywhere in the world.
Maciej Mazur, Managing Director of The Polish Alternative Fuels Association (PSPA) and Vice-President of The European Association for Electromobility, said, "Poland is one of Europe's leaders when it comes to zero-emission public transport, both in terms of the number of electric buses produced and regarding implementing vehicles of that type by local governments."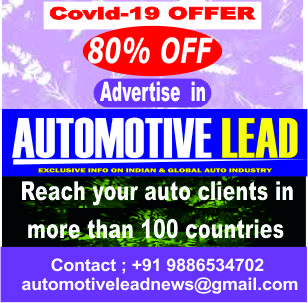 He added: "Poland's fleet of e-buses has been growing very rapidly. From January to September this year, the number of buses registered in Poland with electric drives amounted to 116 units, which marks a rise of 197% compared to the same period in 2019.:
Solaris has had a decisive influence on this result, while e-buses from Bolechowo have already become a calling card for Polish e-mobility in many countries worldwide.
Solaris Buses, one of the European leaders in e-mobility, is also among the top manufacturers when it comes to responding to the changing purchasing needs of public transport operators.
This is reflected in the sales structure of Solaris, as the number of its sold and ordered electric buses has been steadily increasing in the past few years.
Related Read : Solaris Urbino 15 LE electric bus witnesses world premiere
(With inputs from Automotive Lead Research Team)
If you like this article from Automotive Lead, please feel free to share this in your social media platforms to help your contacts to understand more on this subject
Also read: Impact of coronavirus on aftermarket discussed at first Automechanika talk