Advertisement

Switch Mobility Automotive, a subsidiary of Ashok Leyland, and Chandigarh City Bus Services Society (CCBSS), flagged off commercial operations of first lot out of 40 Electric buses in  Chandigarh city. The flag-off was done by the Governor of Punjab & Administrator of Chandigarh Union Territory  Banwarilal Purohit.
The company bagged the order for 40 electric buses under the FAME-II scheme. These electric buses come with fast charging technology and will provide service within the route plans set by the Chandigarh Transport Undertaking (CTU).
Save Fuel
On an average, this fleet of 40 electric buses will save around 6.5 lakh Litre of fuel while reducing carbon emissions to the tune of 1700 Ton, per annum. Ashok Leyland through its electric vehicle arm SWITCH will operate and maintain the fleet and the charging infrastructure will be developed across four locations in the Tri-city.
Mahesh Babu, Director and CEO of Switch Mobility, India, said, "Switch Mobility is delighted to partner with CCBSS Chandigarh towards a common goal of sustainability, through deployment of these 40 zero carbon buses. We aim to reduce carbon emissions in the city of Chandigarh through these zero tail-pipe emission vehicles. The cost of ownership and the product experience which we can deliver is amongst the best in the country."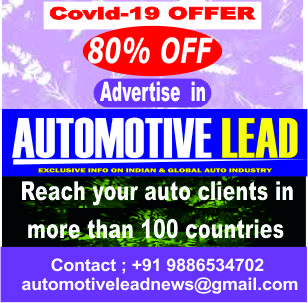 Switch Mobility is a technology-focused bus and light commercial vehicle company. Established in 2020 as a start-up, Switch is forged from the EV capabilities of Ashok Leyland, the fourth largest bus and LCV OEM in the world, and Optare, the British bus company with more than a century of expertise in using the latest technologies in bus design. Currently fulfilling orders in UK, Switch is creating a strong foundation for the expansion of its operations in Europe and driving growth in India and other parts of the world.
Also Read : Ashok Leyland rechristens Optare Group as Switch Mobility, reveals global EV plans