Advertisement

REE Automotive (REE) has showcased three prototypes of its next-generation EV platforms.
Showcasing in a video streaming, the company presented a vision for a range of future electric delivery vehicles.
Each fully operational prototype features REE's revolutionary, modular and flexible platform architecture. The presentation answers the exponential demand for entirely new types of Eelectric Vehicles – commercial vehicles in particular– driven by the surge in e-commerce.
REE's Electric Vehicle platform comprises the REEcorner that powers full X-by-Wire technology for steering, braking and drive, IT integrates all drivetrain, powertrain, suspension and steering components into the arch of the wheel.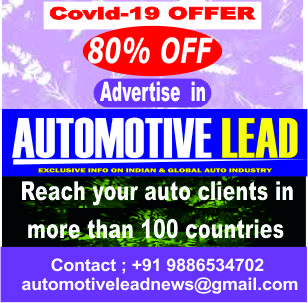 Apart from this, the breakthrough REEboard that enables the Electric Vehicle platform to be completely flat offers the freedom to  place any shape or size of body design on top.
REE Co-Founder and CEO, Daniel Barel, said, "Electric Vehicles, e-delivery vehicles in particular, are in huge demand, with growth drivers including global carbon-emission regulatory policies coupled with a boom e-commerce.Our platform provides the perfect blank canvas for our customers on which to build EVs tailored to their needs."
Whether it's a fully autonomous last-mile delivery vehicle, a spacious yet compact urban shuttle or a flexible delivery truck with higher load capability on a smaller footprint."   
Next-Gen EV platforms
In the video, REE Automotive displays three of its modular next-generation EV platforms on the track, demonstrating its mastery of X-by-Wire technology in P1, P2 and P4 platforms. The P1 platform with a capacity of upto to 1.3-tonne GVW is pitched for last-mile inner-city delivery applications. The P2 platform stands up to 2.5-tonne and geared to transport passengers and cargo. The P4 platform is offering up to 4.5-tonne GVW and is built for the North American market delivery segment.
Strategic partnerships
REE has signed a memorandum of understanding in August 2020 with India-based OEM Mahindra to establish a strategic collaboration for the development and production of an initial capacity of up to 250,000 electric vehicles targeting the commercial market.
It may be noted that already REE had established partnerships with multinationals of the highest caliber, such as AAM, Musashi, NSK, KYB and Mitsubishi Corporation.
If you like this article from Automotive Lead, please feel free to share this in your social media platforms to help your contacts to understand more on this subject.