Advertisement

StradVision has joined as premier partner of NVIDIA Inception, a virtual accelerator program. The program is designed to nurture companies that are revolutionizing industries with advancements in artificial intelligence and data sciences.
Differentiating itself as a collaborator of choice from among other AI firms, StradVision has been selected as one of the premier partners of the program.
It is said to be an exclusive group within NVIDIA Inception's global network of over 6,000 startups.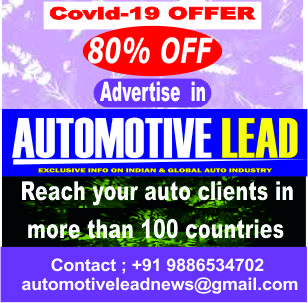 StradVision, as a premier partner, will collaborate closely with NVIDIA to connect with new customers, share marketing know-how, and gain regular insights on the latest technology and strategy updates.
Industry-leading experts
The program will also provide StradVision the opportunity to collaborate with industry-leading experts and other AI-driven organisations, and participate in exclusive Inception events.
Besides, StradVision can also learn from NVIDIA's industry-leading expertise in a range of fields including graphics processing chip manufacturing, mobile computing, and artificial intelligence.
StradVision CEO Junhwan Kim said, "In a testament to our trailblazing innovation with AI, we are honoured that StradVision has been recognised by NVIDIA – the inventor of the GPU and world leader in AI computing – as a Premier Partner for the Inception program."
StradVision specializes in AI-based vision processing technology for Advanced Driver-Assistance Systems (ADAS) and Autonomous Vehicles (AVs) via SVNet, their flagship product.
It is a lightweight embedded software that allows vehicles to detect and identify objects on the road accurately, even in harsh weather conditions or poor lighting.
(With inputs from Automotive Lead Research Team)
If you like this article from Automotive Lead, please feel free to share this in your social media platforms to help your contacts to understand more on this subject
Also read: Impact of coronavirus on aftermarket discussed at first Automechanika talk