Advertisement

Recogni, a German-United States chip start-up, has received investment from technology company Continental.
The startup is working on a new chip architecture for object recognition in real time based on artificial intelligence (AI).
The processors are set to be used in Continental's high-performance vehicle computers, among other applications, where they will perform rapid processing of sensor data for automated and autonomous driving.
Continental, as a strategic investor, is contributing both its financial commitment as well as its expertise in the field of AI, vehicle sensors and advanced driver assistance systems to further the development of the chip design.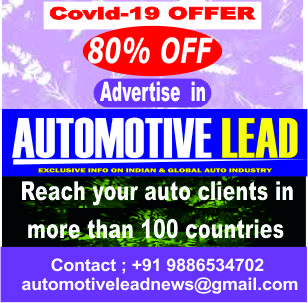 Experts from Continental predict that volume production featuring the new chip application could begin as early as 2026.
Frank Petznick, head of the Advanced Driver Assistance Systems business unit at Continental, said, "Without faster chips, there will be no networking, no automation and no autonomous driving."
He added: "Through our own research in the area of new chip designs, our strategic partnerships with large chip manufacturers such as NVIDIA and our investment in Recogni, we are taking the first step toward meeting the future need for highly specialized processors for sensor modules and control units for our powerful, high-performance vehicle computers."
Strong endorsement
R K Anand, Recogni's Chief Executive Officer, said, "Continental's support is a strong endorsement of Recogni's approach to solving the most difficult challenges in autonomous driving."
He added: "Recogni's focus enables us to solve challenge of perception processing by building the world's highest performing AI inference system at the lowest energy consumption, by developing cutting-edge ASICs for state-of-the-art inference algorithms."
The need for processors optimised for the specific requirements of artificial intelligence is growing. While just a few megabytes of sensor data per second had to be analyzed a couple of years ago, that figure will increase to several gigabytes per second in the years to come.
The autonomous vehicles are expected to use more than 20 high-resolution vehicle-surroundings sensors such as camera, radar and lidar simultaneously.
(With inputs from Automotive Lead Research Team)
If you like this article from Automotive Lead, please feel free to share this in your social media platforms to help your contacts to understand more on this subject
Also read: Jean-François Tarabbia becomes new head of Connected Car Networking at Continental