Advertisement

Vodafone's new precision positioning technology to remotely track a vehicle to within just 10 centimetres of its location.
This is an improvement of more than three metres compared with current standard satellite based systems.
The telecom major has done this in partnership with leading global positioning provider Sapcorda, using Vodafone's global Internet of Things (IoT) platform – the largest in the world with 118 million connections.
This is being viewed as a major breakthrough as pinpoint accuracy is critical to the acceptance and mass adoption of autonomous vehicles not just on the road but in factories, airports, dockyards and any site where machines are in motion.
According to Vodafone Business Platforms and Solutions Director Justin Shields, "We might not be able to locate a needle in a haystack yet, but we are getting close. What we can do now is take new digital services like this one, integrate it with our global IoT platform and fast networks, and offer it securely at scale to many millions of customers."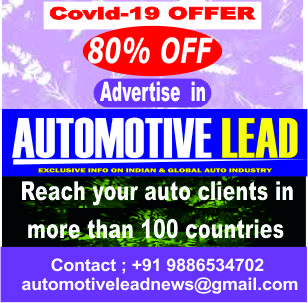 Shields added: "Our in-building 5G and IoT services already allow manufacturing plants, research laboratories and factories to carry out critical, and often hazardous, precision work with robots. Now we are applying the same levels of accuracy to the outdoor world."
Safety of passengers
A matter of centimetres could be crucial to ensuring the safety of passengers on a driverless bus, or knowing the precise location of a medical drone.
This will also allow an autonomous truck to mind other road users, including cyclists, whose e-bikes can automatically transmit their position and intended direction of travel.
Vodafone said the new precise positioning service is another example of how Vodafone is redefining its network and technology on a 'Telco as a Service' (TaaS) model.
By identifying key network capabilities, and making them available through common APIs in a cloud platform, Vodafone is delivering new software, video and data applications, apart from gigabit-capable connectivity.
(With inputs from Automotive Lead Research Team)
If you like this article from Automotive Lead, please feel free to share this in your social media platforms to help your contacts to understand more on this subject
Also read: Busworld Europe brims with confidence over Brussels Expo