Advertisement

Nitin Gadkari, Union Minister of Ministry of Road Transport & Highways, inaugurated the first ever Virtual Road Safety Educative Gallery of Society of Indian Automobile Manufacturers (SIAM).
The event marked the beginning of National Road Safety month. Dr V K Singh, MP, Mr Amitabh Kant, CEO, Niti Aayog and other senior leaders from Ministry and other eminent dignitaries attended the event.
According to Rajesh Menon, Director General, SIAM, "SIAM's unique virtual road safety education gallery focuses on distance learning and artificial intelligence to spread the message of road safety. It will help the viewer to explore & understand the amount of road safety work being done by national and international organizations and also implement the learning from these projects for improvement in their respective states."
He added that the virtual platform auditorium will showcase various sessions on road safety awareness for students, professional drivers and individuals. Over the last two decades, SIAM with the support of its member companies has been instrumental in making driving and commuting safer for everyone through various seminars, workshops, health check-up camps and implementation of rules and policies, he said.
The gallery is based on guidelines of United Nations Decade of Action for Road Safety 2021-2030, which is divided under five sectors capturing different aspects of road safety. It displays the projects and awareness drives led by SIAM members, industry stakeholders and multiple other national and international organisations.
Click of a button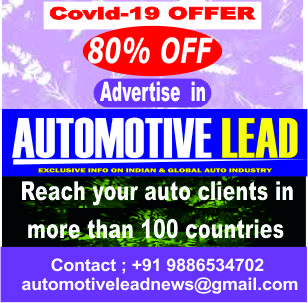 The gallery is aimed at helping common citizens of all age groups from across India access information related to road safety with click of a button sitting at place of convenience or home 24×7.The primary objective of the virtual gallery is to educate individuals about the safety and drive behavioral changes by inculcating best practices across age groups, thus making Indian roads safer.
Designed on the tenets of 'Sadak Suraksha Jeevan Raksha', the road safety month is being observed from January 18, 2021 till February 17, 2021, in association with the Ministry of Road Transport and Highways and Delhi Traffic Police.
Ashok Leyland, Hero MotoCorp, Hyundai Motor India, Mahindra & Mahindra, M G Motors, Skoda Auto Volkswagen India and TATA Motors are the partner OEMs who have shared the information on Road Safety via videos, presentations etc.
(With inputs from Automotive Lead Research Team)
If you like this article from Automotive Lead, please feel free to share this in your social media platforms to help your contacts to understand more on this subject
Also read: SIAM holds lecture on safety features of passenger vehicles