Advertisement

Automotive technology major Continental India has bagged the 'ACMA Regional Best HR Practices for Employee Engagement during COVID-19 Pandemic Award' for 2020 to recognize its unique employee engagement model.
The technology company devised and rolled out this model, based on holistic wellbeing, in response to the pandemic and subsequent lockdown.
According to Ajay Kumar, Country Head, Human Relations, Continental Automotive Components (India) Pvt Ltd., "We at Continental are committed to our employees' welfare through their holistic wellbeing, and the commitment is reciprocated. This continued engagement has resulted in our growth and business excellence."
Kumar added that they are excited to receive this recognition from an industry association lilke ACMA that acknowledges our efforts during the pandemic, which fully complements the results of our internal employee surveys from 2020. "We look forward to sustaining the momentum in this fast-changing ecosystem," he added.
Continental said it stands by the principle that an engaged employee directly translates to satisfied customers. The organization's culture is rooted in the core values – Trust, Passion To Win, Freedom To Act, and For One Another.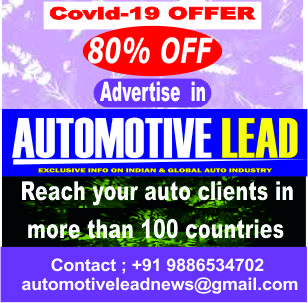 During the pandemic, the drivers of engagement shifted. Besides motivating factors (career growth, work content, etc.), the organization had to address the fundamentals of a healthy working ecosystem such as physical safety, working efficiency, operational optimization, job security, etc. Keeping these factors in consideration, Continental designed a comprehensive model as a solution.
Holistic engagement model
The company's holistic engagement model focused on four criteria: professional, physical, mental, and social wellbeing. Continental adopted a reinforced communication strategy, focus on competency development, continuous feedback mechanism through surveys, and reassurance in the model to ensure sustainable momentum.
The pandemic has been a challenging phase for everyone alike. Continental continuously strives to create a better, healthier, and productive work ecosystem for all its employees, especially during difficult times. All these things have fetched it the ACMA honour.
(With inputs from Automotive Lead Research Team)
If you like this article from Automotive Lead, please feel free to share this in your social media platforms to help your contacts to understand more on this subject
Also read: Electric cars' environmental friendliness still under doubt, says Continental study