Advertisement

Valvoline Cummins, a top supplier of premium branded lubricants as well as automotive services launched its first annual Mechanics' Month Campaign.
This campaign will run throughout the month of March to honor mechanics across multiple countries where the 150-year-old engine oil brand operates. Valvoline launched its inaugural Valvoline Mechanics' Month campaign in March 2020 globally. This year, the company has geared up for extending the campaign in India also by giving special thanks to mechanics' ongoing, everyday service, especially during the COVID-19 pandemic.
Sandeep Kalia, Managing Director, Valvoline Cummins India, said, "Despite the COVID-19 pandemic, service centers and auto-repair shops across India never stopped giving their best to us. With all the resilience they have shown in the past year, it is imperative to shine the spotlight on these unsung heroes. Their efforts and dedication kept us moving, all essential services were able to reach those in need throughout the pandemic. We are truly thankful to all our mechanic friends."
Through this campaign, Valvoline will celebrate spirit of mechanics and industry professionals through social media, on-ground activations, exclusive engagement activities and lots more. During the campaign, the brand plans to engage with close to 50,000 mechanics in the country through various initiatives. 
 "Our brand history has been dedicated to support mechanics with a variety of programs." added Sandeep. "And due to the many changes, hardships, safety measures and overall alterations in how they've done their business in light of COVID-19, we want to step up our efforts even more to demonstrate partnership and support — and pave the way across the globe for others to do the same."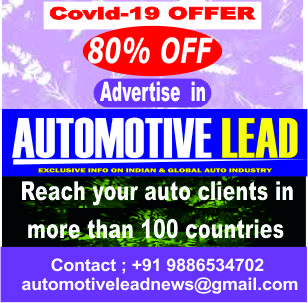 (With inputs from Automotive Lead Research Team)
If you like this article from Automotive Lead, please feel free to share this in your social media platforms to help your contacts to understand more on this subject.
Also Read : Cummins India to power vehicles with BS-VI Certified engines