Advertisement

MAN has said its Lion's Coach has emerged successful despite the challenges posed by Covid-19 pandemic. The model is being hailed as 'Coach of the Year 2020'.
According to Rudi Kuchta, Head of Business Unit Bus at MAN Truck & Bus, "2020 was certainly one of the most challenging years for all bus companies – whether they are suppliers, travel businesses, or manufacturers. That's even more of a reason to be excited about individual success stories, such as the delivery of a total of 80 Lion's Coach to a customer in Saudi Arabia."
"Alongside the current challenges in sales, we and the whole sector have the important job of restoring passengers' confidence in bus travel. To achieve this, MAN is communicating closely with associations, customers and suppliers to provide sensible protective measures against coronavirus for drivers and passengers," he added.
The company said that with over 2,500 models delivered in Europe, the new MAN Lion's Coach has proven a unique success story since its launch in 2017.
While 80 MAN Lion's Coaches were delivered for a customer in Saudi Arabia, 25 coaches were delivered to Turkey to enter into service on Kâmil Koç's new "Aegean route",
Travel businesses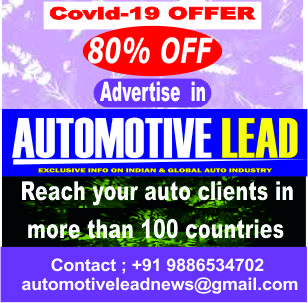 In a bid to support bus operators and travel businesses as much as possible and to protect passengers, bus drivers and couriers from becoming infected with the virus, MAN Truck & Bus quickly developed measures to ensure hygiene.
For instance, there is a protective wall for drivers, which can be retrofitted into the MAN Lion's Coach.
Also, the pane, which reaches up to the ceiling, keeps the driver's cab separate from the passenger area. Sanitiser dispensers can also be installed.
High-performance ventilation systems make sure an effective air flow and therefore offer as much fresh air as possible, no matter whether it is winter or summer.
(With inputs from Automotive Lead Research Team)
If you like this article from Automotive Lead, please feel free to share this in your social media platforms to help your contacts to understand more on this subject
Also read: Busworld Europe brims with confidence over Brussels Expo