Advertisement

Busworld Europe is brimming with confidence as far as its Brusells Expo is concerned, as the event scheduled to be held from 9 to 14 October 2021 has already received positive response from stakeholders.
According to Busworld Europe, the event has registered 303 exhibitors and sold 75 per cent of its total space.
Says Busworld Europe director Mieke Glorieux, "We are extremely grateful to our loyal exhibitors who give us their trust. We will make sure they will not regret standing together with us."
Dr Nicholas Butler had said: "Optimism is essential to achievement and is also the foundation of courage and true progress." We are working and investing from our side to get buses and coaches on the road again, together with our brave exhibitors and our worldwide network. Thanks for all the support. Let's rock in October."
The team behind the event said its normal preparations are going full speed ahead. The media campaigns are being booked and will start in April, the Busworld Awards organisation had its first meeting and will send the invitation to all bus manufacturers and also the sales department is adding new exhibitors every day.
Big names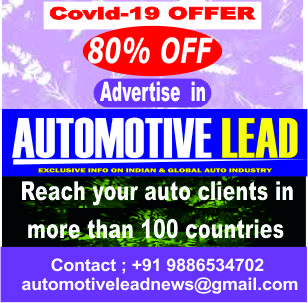 A few of big names in the industry participating in the event includes Van Hool, MAN, VDL, Scania, Irizar, Iveco, Solaris Bus & Coach, Anadolu Isuzu, BYD, Karsan, Alexander Dennis, Ebusco, Yutong, Caetanobus (with Toyota), Marcopolo etc.
The vehicle manufacturers and body builders represent 30,000 sqm in Brussels Expo. Many premières and top of the bill buses, coaches and minibuses will be on display, it is said.
Busworld editions are the top-notch events attracting bus industry stakeholders across the world. The scheduled Buworld Europe 2021 has increased expectations in the global bus industry.
Automotive Lead is an official media partner for Busworld Europe and other few editions including Busword India. Keep tracking us to keep getting updates on Busworld editions.
The Busworld exhibitors those who wants to publish their news in our print magazine and news portal can contact us at automotiveleadnews@gmail.com
(With inputs from Automotive Lead Research Team)
If you like this article from Automotive Lead, please feel free to share this in your social media platforms to help your contacts to understand more on this subject
Also read: Busworld gears up for international live trade show