Advertisement

Electric cars are no doubt making waves worldwide. However, the majority of people in Germany (59 percent) cannot imagine buying an electric vehicle in the future.
This is one of the key findings of the Continental Mobility Study 2020, in which representative groups of people in France, the USA, Japan, China and Germany were surveyed about their mobility habits in cooperation with renowned social research institute infas.
According to respondents, the main complaints are lack of charging stations and the low range compared to gas or diesel vehicles.
Continental Executive Board member Helmut Matschi, said, better connectivity of e-vehicles could help remedy the situation and thus increase their acceptance.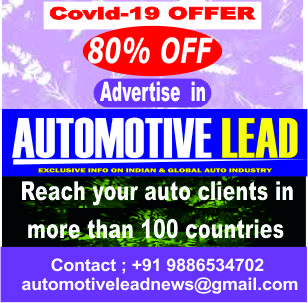 In USA (50%) and in France (57%), at least half of the population cannot yet imagine themselves in an electric car, and the percentage in Japan is only slightly lower (46 percent).
When compared with those surveyed in China – a large number of whom can imagine buying an all-electric car in the near future – respondents from the USA are not quite as enthusiastic about it, but still have a much more positive attitude than those in Germany, France and Japan.
Findings of the study say many doubts about electric cars continue to persist, with a lack of charging stations being the most cited argument against electric driving in four of the five countries studied. Only in France is the price the most discouraging factor.
The four main arguments of electrosceptics are evenly distributed from an international perspective: the low availability of charging stations, range anxiety, the need for charging breaks on longer journeys, and the high price when compared with cars with combustion engines.
Matschi says, "Smart connectivity considerably enhances the appeal of electric mobility. Particularly when it comes to the issue of range, connectivity is a key building block for greater acceptance among drivers.
Connected vehicles can help by combining the search for a charging station with the calculation of the most efficient route, for example."
He adds that High-performance computers (HPCs) from Continental, which are used in Volkswagen's ID. electric series, among other models, connect e-vehicles with their environment in a variety of ways – providing drivers with quick information about the nearest charging stations, for instance.
Positive trend
However, a positive trend can still be seen overall, however: since 2013, the proportion of car owners declaring an intention to buy an all-electric car has risen significantly in the USA (+28 percentage points), China (+27 percentage points) and Germany (+18 percentage points). In France (+3 percentage points) and Japan (+1 percentage point), a small increase can be observed.
As per Continental Mobility Study 2020, the topic of charging stations is primarily an issue in metropolitan areas: in larger cities, the proportion of car owners who could potentially charge an electric car in their normal parking spot is significantly lower than in rural areas.
This is particularly the case for European and Japanese cities. A lack of charging stations is cited more frequently as an argument against buying an electric car in the near future in larger cities.
(With inputs from Automotive Lead Research Team)
If you like this article from Automotive Lead, please feel free to share this in your social media platforms to help your contacts to understand more on this subject
Also read: Global self-driving car market expected to reach $441.02 billion by 2027