Advertisement

Tesla entering the Indian market will give boost to electric cars, a study by IDTechEx has found.
Though India has one of the largest auto markets in the world, taking a look at vehicles in-use per capita tells a different story.
India is fifth behind China, the US, Europe & Japan – and peaked at 3.3 million vehicle sales in 2018 (before the anticipation of new emissions regulation in 2020 sparked a short-term decline).
However, the new IDTechEx report 'Electric Vehicles in India 2021-2041' finds that roughly 26 cars are in-use per 1000 people in India; this compares with 700–800 for the US and Europe and 200 for China, the world's largest auto market. In contrast, looking at two-wheelers, India is the largest motorcycle market in the world and has around 170 motorcycles per 1000 people: clearly, motorcycles are the current mobility preference.
The main reason behind this disparity is the price, as popular motorcycles are typically sold between $700 – $2000 in India, compared to the average car being north of $10,000.
Higher upfront price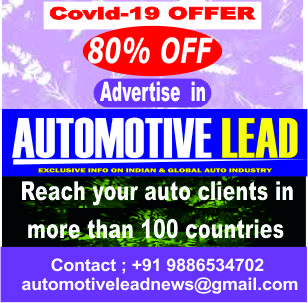 The largest barrier to the adoption of electric vehicles is the higher upfront price, which is, therefore, an even higher barrier in India. The result is India's plug-in electric car market has never truly taken off and is currently fluctuating between 2000 and 4000 sales yearly, compared to 1 million sales from China in 2020.
Looking at the models available on the Indian market, low-priced offerings (under $20k) are still well above the average car price and have less than 150 miles of range, for example, the Mahindra e-Verito or Tata Tigor, making them unattractive as well as unaffordable. The other issue is charging infrastructure, where deployment is also very low in the country. Market entry of Tesla in 2021, unfortunately, does not solve these core problems, at least in the short term.
In addition, the government's FAME-II policy does not subsidize private electric cars – only commercial ones – reflecting how the focus of electrification in India is still very much in the realm of micro-mobility (two and three wheelers), which are much easier to electrify and can use standard electrical outlets to charge removable batteries.
(With inputs from Automotive Lead Research Team)
If you like this article from Automotive Lead, please feel free to share this in your social media platforms to help your contacts to understand more on this subject
Also read: India budget 2021 has many reasons for auto makers to rejoice