Advertisement

Wallbox has announced the arrival of Pulsar Plus, the company's first home electric vehicle charger for North America.
Based on its best-selling charger in Europe, Pulsar Plus is an entirely new charger built with features specifically for the North American electric vehicle market.
The charger, compatible with all EVs, is available in two configurations–48Amp (hardwired) and 40Amp, which can be hardwired or connected via an included NEMA 14-50 plug. The 40Amp Pulsar Plus is shipping now; the 48Amp version will go on sale later this year.
Douglas Alfaro, general manager of Wallbox North America, said, "We're excited to bring Pulsar Plus to the U.S. at a time when both the EV market and interest in EV charging at home is growing and accelerating."
He added: "As a company, the mission of Wallbox is to rapidly accelerate the transition to efficient and sustainable transportation worldwide, and with the launch of Pulsar Plus, we hope to contribute to the momentum of EV adoption across North America."
Smart home charger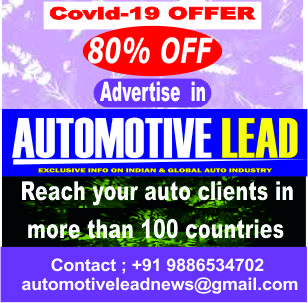 Pulsar Plus is the smallest available smart home EV charger in North America capable of 48Amp (11.5kW) charging. Its features include flexible amperage setting, Bluetooth and Wi-Fi connectivity, charge scheduling and power sharing. Other features include the myWallbox app, and voice control via Amazon Alexa and Google Assistant. Both versions come with a 25-foot charging cable and include a specially designed cable management holster.
The launch of the charger comes as the company closes $40 million in financing led by new investors Cathay Innovation and WIND Ventures with participation from existing investors Iberdrola and Seaya Ventures among others.
The new funds will strategic support growth initiatives including the setting up new offices globally, expansion of manufacturing and R&D facilities and the hiring of more than 400 new employees.
According to Kevin Mak, Principal Analyst at Strategy Analytics, "The increase in market penetration of EVs, government incentives to purchase clean air vehicles, new legislation to limit air pollution, and expansion of EV supportive infrastructure are all paving the way for broader market expansion of EVs and EV chargers in the U.S. market."
The onboard computing capability of Pulsar Plus–in combination with the myWallbox app and Bluetooth connectivity–makes Pulsar Plus to stand out from other smart chargers in the marketplace. Charger functions are managed locally–not in the cloud–allowing users to access and control the smart features of the charger even when an active Wi-Fi connection is not available.
The new product is compatible with all electric vehicle including Teslas. The LED halo on Pulsar Plus lets you aware of your charger's status at a glance, whether it is standing by (green), charging (pulsing blue), or locked (yellow).
(With inputs from Automotive Lead Research Team)
If you like this article from Automotive Lead, please feel free to share this in your social media platforms to help your contacts to understand more on this subject
Also read: India budget 2021 has many reasons for auto makers to rejoice