Advertisement

Ansys and Skill Lync have joined hands in a bid to provide in-depth learning on Electric Vehicles to undergraduate engineering students in India.
The former is known to develop, market and support engineering simulation software used to predict how product designs will behave in real-world environments. Its sole focus is Engineering Simulation. With consistently advancing technology, Ansys has been leading the engineering simulation world for over 45 years.
Skill Lync is a Chennai headquartered global startup that provides job leading courses for Mechanical, Electrical and Civil Engineering students in India and across the world.
The two will launch 'basic courses in Electric Vehicle (EV) technology' for free. The course covers different mechanical and electrical aspects of simulations with respect to an Electric Vehicle including design & simulation and setting up of the charging infrastructure.
Surya P, Co-founder & CEO, Skill-Lync, said, "There is no other platform in the world that focuses on teaching in-depth technical skills to non-software engineering students the way we do.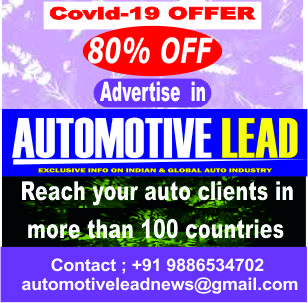 We strongly believe that EV will play a significant role in the future of the world and these students will be building tools that will help Electric vehicle OEM's and their suppliers predict and simulate real world scenarios through Ansys products."
According to Rafiq Somani, Area Vice President – India and South Asia Pacific, Ansys, , "Ansys has always been committed in the skilling of future engineers and Electric Vehicles are the future. Multiphysics simulation simultaneously considers key physical aspects involved in the design of an EV. Ansys is happy to play our part alongside Skill-Lync in ensuring that engineers of tomorrow are well equipped with knowledge pertaining to EVs. Our simulation technology and software will aid in the same."
Leaders join
Companies and leaders in computer aided engineering simulation software are joining Skill-Lync in this endeavour.
Thanks to this partnership, both Ansys & Skill-Lync are aiming to make sure that students have access to high quality training material and software that will be able to make them understand the crucial concepts of Electric Vehicles, and eventually lead them to play a crucial role in the future of the automotive industry too.
(With inputs from Automotive Lead Research Team)
If you like this article from Automotive Lead, please feel free to share this in your social media platforms to help your contacts to understand more on this subject
Also read: Automotive aftermarket to hit $1100 billion by 2026: Study