Advertisement

JK Tyre & Industries Ltd., has become an exclusive tyre partner with Hyundai Motor India for its highest selling SUV, Creta.
While the former is Indian tyre industry major and the pioneer of radial tyre technology in the country, the latter is one of the largest car manufacturers in the country.
According to VK Misra, Technical Director, JK Tyre and Industries, "We are proud to further strengthen our partnership with Hyundai India for one of India's best-selling SUV's Creta. Through this collaboration, we aim to provide supreme quality tyres with cutting-edge features to complement the ride quality for the customer."
He added that JK Tyre's best-in-class technologies in radial tyres and tyre testing mechanism will ensure safety of customers driving Creta in multiple terrains.
He expressed confidence that this association will further strengthen their market presence and they look forward to a continued and reinforced partnership with Hyundai Motors.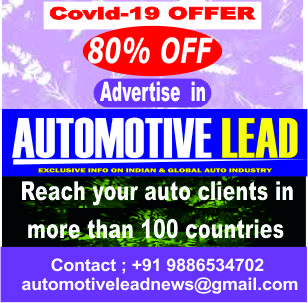 Hyundai Motor India, said, "All New CRETA has been a benchmark SUV ever since it was launched in March 2020. Offering customers exceptional performance, unparalleled comfort & convenience as well as opulent aesthetics, All New CRETA continues to be the customers' brand of choice."
Premium offering
It added that its partnership with JK Tyre to offer All New CRETA with UX Royale 215/60 R17, continues to carry forward this SUV's premium offering with superior handling and driving dynamics.
JK Tyre has joined hands as a tyre partner for Hyundai India's exclusive membership club 'Hyundai Mobility Membership'. Through this association, members of Hyundai Club across the country can avail exciting offers on JK Tyre's products including their Smart Tyres range.
(With inputs from Automotive Lead Research Team)
If you like this article from Automotive Lead, please feel free to share this in your social media platforms to help your contacts to understand more on this subject
Also read: JK Tyre's Sustainable Manufacturing Practices receives CII honour