Advertisement

JK Tyre & Industries Limited's efforts have been recently recognised by Confederation of Indian Industry (CII), which has awarded two prestigious recognitions.
A leading Tyre manufacturer, JK has been on the forefront of sustainable growth. The company has been making efforts for better usage of energy and reduction of carbon footprints.
The company's Chennai plant was recognised as Excellent 'Energy Efficient Unit' for the sixth consecutive time since 2015.
Also, the plant also qualified for the recognition of 'National Energy Leader' during the 21st National Award for Excellence in Energy Management 2020 Forum by CII.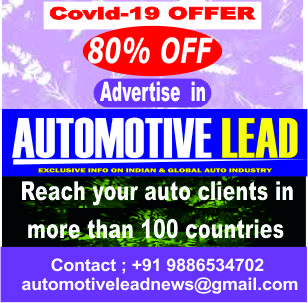 JK Tyre's plant in Kankroli, Rajasthan won National Water Award for its exemplary efforts in water conservation taking a 3M approach to water conservation – Measure, Monitor and Management.
The award was announced during the 14th CII National Awards for Excellence in Water Management 2020. JK Tyre's Kankroli plant has the lowest water consumption in the world, in the Tyre Industry.
According to Anil Makkar, Manufacturing Director, JK Tyre & Industries Ltd, "JK Tyre has set industry benchmarks for its efforts towards carbon footprint reduction and judicious use of resources."
He added: Our effort to create an environmentally conscious organization will help pave the way for industries to go green in the future. Both Kankroli and Chennai are special projects and receiving such prestigious recognitions for our efforts will further motivate us to continue in this path towards sustainable development.
Makker further said their aim is to adopt and promote sustainable practices across our plants globally.
Water saving solutions
JK Tyre has successfully provided a plethora of water saving solutions in its Kankroli plant. The Air Handling Unit has had a replacement from nozzle type to cellulose pad, to decrease water loss through evaporation.
Also, rainwater harvesting points have been set up across 4 points in the plant, which has led to a decrease in lake water consumption from 620 KLD to 348 KLD and an increase in rainwater consumption to 13.6% of total fresh water use.
As far as the Chennai plant is concerned, it has effectively reduced the energy consumption by 11.6% that resulted into excellent cost savings in the span of three years.
The plant has also achieved 13% reduction in total CO2-e Emission intensity at 0.88 ton/ton of production. Additionally, the plant is using 57% of total power from renewable source of wind and solar.
(With inputs from Automotive Lead Research Team)
If you like this article from Automotive Lead, please feel free to share this in your social media platforms to help your contacts to understand more on this subject
Also read: Global automotive plastics market size to reach $ 36.5 billion by 2027