Advertisement

Sonalika has launched India's 'first field ready electric tractor' named Tiger Electric. The vehicle has been designed in Europe and developed in-house.
According to Sonalika, it has been loaded with proven aggregates to deliver seamless power as well as emission free, noiseless farming in India and across the globe.
Sonalika Tractors, with a vision of 'Leading Agri Evolution', has been driving farm mechanisation worldwide with its customised and technology footprint, which it said is true reflection of 'Make-in-India' and made for the world.
According to Raman Mittal, Executive Director, Sonalika Group, "Sonalika Tractors has always been at the forefront of innovation and continue to offer best in class technology to the farmers across the globe, especially Europe and USA."
He said their promise to every Indian farmer to constantly provide technological evolutions to enhance farm productivity and profitability comes packaged with Tiger Electric, where they have bridged the gap between concept and being field-ready, while keeping pace with global benchmarks in farm mechanisation technology.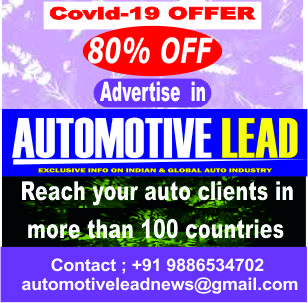 It is built on the proven tractor platform of Sonalika to guarantee farmer friendliness and remain easy to use as we progress towards an emission-free, greener tomorrow.
Sonalika Tiger Electric is powered by an IP67 compliant 25.5 kW natural cooling compact battery to ensure 1/4th running costs against the traditionally used diesel.
Home charging point
The high quality battery of Tiger Electric tractor can be fully charged with a regular home charging point in 10 hours, which reduces the effort of frequent travelling to petrol pumps for refuel.
The energy efficient Etrac motor of Tiger Electric offers high power density and high peak torque with zero RPM drop for optimal performance. The German design motor ensures 100% torque availability at 100% times that powers the tractor for fastest pick-up across any load conditions.
The tractor is available for booking at an introductory price of Rs. 5.99 Lakhs (ex-showroom).
(With inputs from Automotive Lead Research Team)
If you like this article from Automotive Lead, please feel free to share this in your social media platforms to help your contacts to understand more on this subject
Also read: Sonalika Tractors sells 11,478 units in India in November