Advertisement

Autonomous Vehicle, Electric Vehicle, Shared Mobility and Emission Control were the main subjects that gained attention at the 10th edition of Automotive R&D Trends conference that was jointly conducted by Confederation of Indian Industry (CII) andTamil Nadu Technology Development Promotion Centre (TNTDPC) in Chennai on March 14 in association with Victorian State government.
The mind boggling sessions at the conference were organized under the theme of "Redefine R&D : Regulatory Changes for Sustainable Mobility". The conference aimed to help the stakeholders to understand the current scenario of automotive R&D, challenges ahead, technologies involved and share their expectations.
The conference attempted to project the future of the Automotive R&D in comparison with Global Level and to bring in stake holders views for matching this growth with the global standards.
In his welcome address, Balasundaram Radhakrishnan, Memberof  CII Tamil Nadu State Council & Executive Director (Manufacturing), Ford India, said the auto industry has been contributing 10% to India's GDP and it has the capability of accounting for upto 13% in the near future.
CII's Radhakrishnan says "The current trend in the auto industry is shifting from fossil fuel driven vehicles to alternative energy vehicles like electric vehicles. The government has listed 11 cities to induct electric vehicles in the public transport system under FAME scheme."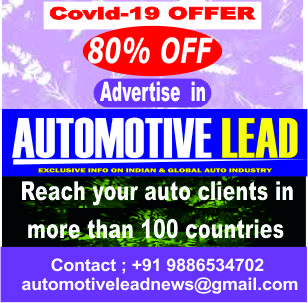 Gautam Dutta, Senior Director, Siemens Industry Software India, said that lot more contents are coming from electric and software segments while electrification and light weight concepts are gaining attention in the Indian auto industry.
He said Siemens PLM Software provides a fully integrated software solution across our customers' entire value chains, from initial conceptual design, manufacturing planning and execution through service and support of both the products and plants that produce them.
Harish Lakshmanan, Vice Chairman of Rane Group, said the auto industry is witnessing changes through four major themes like Connectivity, Autonomous, Shared Mobility and Electrification. Though several developments already happened in these four sectors in European and North American markets, it is catching up in India too.
Huge gathering in CII's Automotive R&D Trends conference led to hot question and answer sessions after every panel discussionTraditional component makers were asked to leverage their skills by OEMs to offer solutions in these verticals too. The Indian auto component industry stands at $ 4.5 billion, of which $11 billion has been exported, primarily to Europe and the United States. The Europe accounts for 36% followed by the US at 25%. Still India imports around $12 billion due to emerging demand for new technologies in the domestic market.
The auto companies in the US and Europe spend around 4-5% of their revenue on Research & Development and it is comparatively very less in India. He also urged the government to set up technology fund to support the development of new technologies within India.
Philip Dalidakis, Minister for Trade and Investment, State Government of Victoria, Australia, said there is a strong relationship between Australia and India. Around 40,000 Indian students are studying in Victoria, which is also known for its auto R&D activities. Toyota has one of its largest R&D centres in Victoria.
Srihari Mulgund, President, Ricardo India, said, " More stringent CAFC will need hybrid/electric vehicles. Mildly convergent priorities of customers and government will lead to a difficult dilemma for the OEMs in chosing a technology path. Battery electric vehicle costs are expected to reduce considerably by 2030 depending on the production volume and chemistry."
Karthick A, Head, EV & eMobility Solutions, Ashok Leyland, made presentation in detail about the electrification of commercial vehicle industry and emphasized on the importance of safety as the electric vehicles involve the storage high voltage. He said the Indian OEMs now have the capabilities to work in all Technology Readiness Level (TRL) phases unlike before.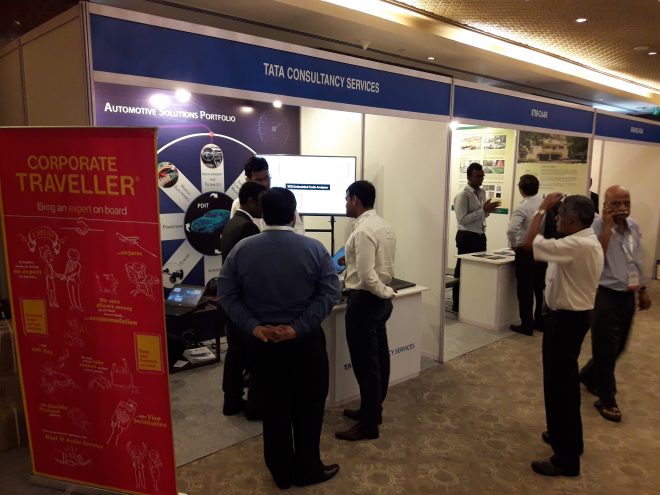 Uday Oak, Engineering and Industrial Services, Tata Consultancy, said, the two wheeler, three wheeler and public transport sectors will catch up the electric vehicle concept before the four wheeler segment in India. Oak also said that battery costs around 25-30% of the overall cost of EV followed by Power Electronics and Electric Machines.
Professor Aniruddha Desai, Director, Centre for Technology Infusion College of Science, Australia, said the parking lots are worst form of urban land utilisation as it covers the prime area in the busy cities. Electric, Connected, Automated & Shared mobility will be the pillars of the Future Transport.
Shared mobility will accelerate electrification while self-driving could merge shared mobility business models making it more competitive and it might accelerate the uptake of IoT applications, Desai added.
Krishnamurthy Vaidyanathan, President – EI Labs, Spark Minda, said, that Spark Minda acquired EI Labs and established the foot print in connected mobility.  He said the Telematics is the game changer in many industries. Global vehicle telematics market is expected to grow at CAGR 17% to $ 103 billion in 2022 and it is dominated by commercial vehicles that account for two thirds of the total share.
In the passenger vehicle segment, demand is driven by significant usage in cab services and increased penetration in medium and luxury passenger vehicles such as Volkswagen, BMW, Audi etc. The OEMs operating in India.
Talking on trends in manufacturing sector, Naresh Jayakumar, Presales-Specialist PLM & Smart Manufacturing Solutions, Fujitsu India, said the current trend is toward digitalization using advanced technologies to improve the efficiency of individual business systems. Referring a recent customer survey, he said 49% of the customers supported the use of IoT to improve factory operations. He also said that Fujitsu is the only vendor in Japan that has developed application for all phases of manufacturing – from design through to production. Over 10,000 companies are using Fujitsu's manufacturing applications.
The CII conference also witnessed the display of many latest technologies in the automotive sector by various companies including Tata Consultancy, Siemens Industry Software, Devoir Software, Fujitsu PLM, Universal Robots, Mahindra Electric, Gujarat Flurochemicals and Brakes India.