Advertisement

Electric two-wheeler maker Simple Energy is investing Rs 2,500 to set up an electric vehicle manufacturing facility at Hosur industrial town in Tamil Nadu.
Hosur belt is emerging as a industrial bowl for the electric vehicle manufacturers. Already Ather Energy has its e-scooter plant in Hosur while Ola had built its production plant in the same Krishnagiri district in Tamil Nadu at Pochampalli industrial estate.
Now the announcement from Bangalore-based electric scooter major Simple Energy will further enhance the electric vehicle infrastructure facilities and ancillary units in Hosur region, the experts said.
600 acres
The proposed facility by Simple Energy will cover 600 acres. It would be the company's second such production unit and is expected to be functional by 2023.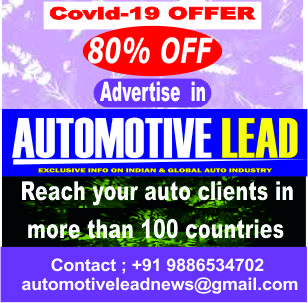 The EV maker's first manufacturing unit with a capacity to produce 1-million units per annum, spread in 2-lakh square feet is being constructed near Shoolagiri (Hosur). The Hosur unit is scheduled to commence operations from early next year.
This would put Simple Energy's flagship scooter Simple One' into production.
As per the initial pact, the company will make an initial investment of Rs 1,000 crore to build its second plant (as part of Phase 2) in 600 acres of land.
By investing in the second plant, the company has established its intent to build an EV ecosystem in the state, that would also have a future-ready R&D centre, world-class testing facility, a vendor park under the Build in India initiative, Simple Energy said.
Also Read : Automotive cyber security market to grow at 8% over the next ten years