Advertisement

Greaves Electric Mobility, the E-Mobility division of Greaves Cotton Limited, inaugurated its largest EV production facility in Ranipet, Tamil Nadu.
The Plant is part of the Rs 700 crore investment roadmap announced by the company to gain notable share in the Indian electric vehicle market.
The new manufacturing facility is also in accordance with flagship initiatives of the government such as Make in India and Atmanirbhar Bharat to promote indigenous capabilities in manufacturing.
The Ranipet facility will have capacity to produce 120,000 units by this fiscal and gradually ramp up to 1 million units in near future. It will be operational with 70% women in the workforce.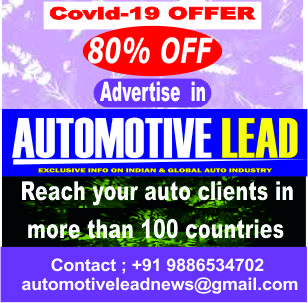 Thangam Thenarasu, Tamil Nadu Minister for Industries, said, "Electric Mobility is gaining momentum and we are fully committed to offering every possible support to the automobile industry here. More factories like of Greaves Electric Mobility will uplift the community and it is absolutely wonderful to see how the company has employed the majority of women workers in the plant. To make India the world's manufacturing hub, we must prioritise upskilling and creating jobs for our female workforce."
Nagesh A Basavanhalli, MD and Group CEO Greaves Cotton Limited said, "This EV megasite will help us meet the rising needs of discerning customers and fleet purchasers in the last mile mobility market as we expand our capacities to produce a million EVs a year in future.."
Tamil Nadu EV Capital
Pooja Kulkarni, MD and CEO, Guidance Tamil Nadu said, " Tamil Nadu has now become the destination of choice for electric vehicle manufacturers."
With a host of companies across the EV supply chain located here and in the process of setting up their operations, Tamil Nadu has emerged as the EV Capital of India.
This facility will further strengthen the ecosystem with a wide pool of technical personnel, strong R&D capabilities, ancillary auto components, and manufacturing experience. We welcome more companies like Greaves to be part of this mission to transform the transportation and connectivity infrastructure in the country, she added.
Also Read : Ampowering Change initiative from Ampere Electric