Advertisement

Ampere Vehicles has announced a special customer education initiative called 'Ampowering Change'.
According to the e-mobility business of Greaves Cotton, the initiative is to enable India to save more with electric scooters predominantly due to the increasing fuel prices in the country.
The aim of this initiative is to celebrate SAVINGS WEEK across all 500 touchpoints, accelerate EV adoption with DRIVE MORE, SAVE MORE information.
The objective is also to encourage petrol scooter buyers to embrace affordable, reliable and sustainable Ampere electric vehicles.
Sanjeev P, COO, 2-Wheelers, Ampere Electric stated, "Ampere electric vehicles, e2W scooters & ELE e-rickshaw are cleaner & affordable substitutes owing to superior delivery on savings, sustainable green drive with zero emission footprint & growing service support."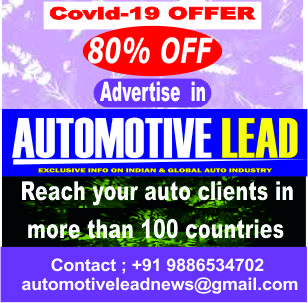 He added: "Through Ampowering Change initiative, we intend to educate customers on the benefits of sustainable mobility solutions like electric vehicles & support Government's drive of GO ELECTRIC & accelerate switch to affordable Ampere electric vehicles. With fuel prices going up, what better time than this for customers to switch to electric scooters."
Essential services
Ampere said that today there has been an increase in economic activities and trade has picked up which has amplified the need for last mile mobility for traders, individual users, small business users, MSMEs and Covid warriors who are still leading from the front in providing essential services.
The rising fuel price is a hurdle as it is the main issue in people's minds while making decisions on buying private vehicles.
To support the economy conscious two-Wheeler consumers, Ampere is exhibiting special desks at multiple network touchpoints to explain the benefits of opting for e-scooters over other conventional modes of transport.
(With inputs from Automotive Lead Research Team)
If you like this article from Automotive Lead, please feel free to share this in your social media platforms to help your contacts to understand more on this subject
Also read: Ampere Electric signs MoU with Government of Tamil Nadu