Advertisement

Chengdu International Trade Fair for Automotive Parts and Aftermarket Services (CAPAS) is expected to house around 580 exhibitors covering auto parts and aftermarket segments.
As a leading platform for the automotive industry in Southwest China, CAPAS 2018 will align the region's automotive industry. The event will be conducted during May 24-26, 2018 at the Chengdu Century City New International Exhibition & Convention Center in China.
The trade fair will cover 45,000 sqm of exhibition space and welcome 20,000 visitors. CAPAS is jointly organised by China Council for the Promotion of International Trade, the Automotive Sub-Council (CCPIT-Auto), Messe Frankfurt Shanghai, and the China Council for the Promotion of International Trade (CCPIT-Sichuan).
Chengdu and Chongqing are key automotive cities in the Southwest region of China and both these cities recorded 4.29 million and 3.5 million car owners in the first half of 2017, the second and third highest in China respectively.
Shunfeng Li, Vice President of Chengdu Auto Parts Trade Association, said, "Since the government is promoting more environmental protection these days, various service centres, repair shops, tyre shops and logistic companies in the Sichuan region are undergoing significant reform. We expect to see higher quality products, thanks to the improvement in manufacturing and distribution channels."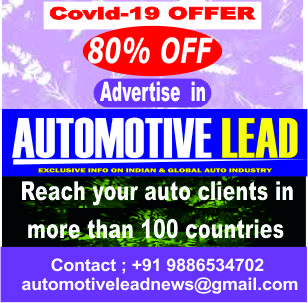 New products to address region's eco policies
Auto parts leader Liqui Moly will be exhibiting some new offerings at the trade fair. Suhuai Gao, Marketing Planning Manager of Du-hope International Group, the exclusive agent of Liqui Moly in China, said, "We have always been pursuing high quality and performance in all of our products, including our motor oil series that can save fuel and reduce pollution.."
Shandong Yihe Lubricant Oil will make its debut at the expo. Huili Wang, Marketing Manager of Shandong Yihe Lubricant Oil, "Our products have received various awards such as China's High-Quality Brand-Name Products and China's Green Environmental Protection and Energy Saving Products."
SDZ Auto Parts also points out the importance of energy saving initiatives in the region. The company specialises in the products including fuel, oil coolers and electrical systems, and also owns a market share of 33% in the distribution channel of same product group.
The company's Chairman Haibo Chi, said, "At the 2018 show, we will launch our thermostat assembly catering specifically to the Southwest market, which meets Euro 5 emission standards."
CAPAS 2018 will continue to present six theme zones like Supply Chain Procurement Zone, Replacement Parts & Chain Stores Zone, Quick Fix Zone, Automobile Lifestyle Zone, Made in Sichuan Zone, E-mobility & Infrastructure Zone and Commercial Vehicle Zone.
Fiona Chiew, Deputy General Manager of Messe Frankfurt Shanghai, also added her thoughts ahead of the show: "CAPAS has been upgrading itself with an enhanced product offering and a wider scope of products for both exhibitors and visitors.
In 2017, Chiew said the annual sales growth of vehicles in the Southwest region touched 9.9% as compared to the previous year, which is the fastest in the nation. With car ownership increasing rapidly, she said it helps to create unrivalled business opportunity in the market.
Under the government's 'go green' policies and with the increasing demand on data usage and business efficiency in the region's aftermarket, she said, we will further enhance our range of conferences, seminars, and training sessions, to present a more advanced and cutting-edge industry through CAPAS 2018."