Advertisement

The US-based Stanadyne is a technology leader in automobile engine-based gasoline and diesel fuel management systems. So far its presence in India has been restricted to industrial applications and Gensets. Now the company is entering into automobile sector with its multiple fuel injection and common rail products. Stanadyne's Global Heads discusses with

Jaishankar Jayaramiah of Automotive Lead

about their India plans:  
Stanadyne, which has presence in India for the past 10 years, has been making products for Gensets, Agricultural equipments and Industrial Applications. Now the company has developed automobile fuel injection products to be manufactured in India in commercial scale.
Talking to Automotive Lead at Delhi Auto Expo, Dr John Pinson, President and CTO of Stanadyne, said the two wheeler market size of India remains in the range of 17-18 million. The world market, especially South East Asia zone, is around 40 million units. The company is looking to manufacture integrated fuel injection systems in India for the domestic market and later export to international markets.
Pinson said the fuel injection systems will be produced for both two-wheeler and three-wheeled Small Commercial Vehicles (SCVs). In addition to that, the company also has plans of producing Common Rail systems at affordable cost.
"With manufacturing facilities strategically placed across the globe, Stanadyne is committed to enabling the next generation of clean and fuel-efficient engines," said Pinson.  "Solving the unique regional challenges faced by our customers with tailor-made products is part of our company philosophy, Pinson added.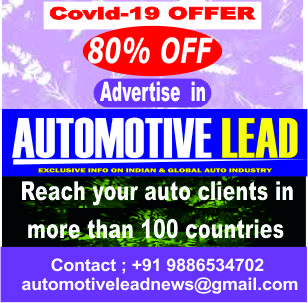 Endorsing this, Sanjay Chadda, MD of Stanadyne's Near East & Mid East, said the company already has its production facility in Chennai, manufacturing non automobile products. Now the entry into automobile sector may drive the company to set up an assembly line in the existing plant or establish a Greenfield facility. "Most probably we are looking to set up a new plant in Western India. Whether the expansion is through existing or new plant, Stanadyne has earmarked to invest around Rs 320-350 crore to take up manufacturing activities in automobile sector in India".
Chadda said, " We are launching BS VI integrated Fuel Pump for up to 200 cc two wheelers and the same will be manufactured in India. India will follow BS VI emission norms from 2020, so we are planning to start production by 2019. The existing facility in Chennai is one option to set up the new assembly line but we are also looking at Western India because most of the two wheeler makers are in West and Northern parst of the country.
The company will also produce integrated fuel pumps for diesel-driven three wheeled SCVs in the range of upto 700 cc.  Presently the company has around 500 employees in India of which around 60 engineers are involved in R&D activities. India is price conscious market. The company also plans to produce Common Rail systems at affordable cost.
The new plant capacity will be in the range of 2.5 to 3 million fuel pumps a year for the Indian and international market. Currently the revenue through the plants in India and Dubai is the range of Rs 320 crore, which is expected to reach Rs 1,200 crore by 2021. We are expecting to invest around Rs 320-350 crore either to set up a Greenfield facility or expand the manufacturing activities in Chennai for automobile products like two fuel pump items and common rail systems.  Already the company is talking to atleast three OEMs in two wheeler sector and atleast two OEMs in SCV sector to supply its newly produced items.
Marking its entry into the Indian auto market, Stanadyne has launched two new fuel systems that offer a differentiated approach for small engines to meet BS VI emissions at the Delhi Auto Expo components show.
The Gasoline Pumping Injector (GPI) and Solenoid Controlled Unit Pump (SCUP) were developed as cost-effective replacements for mechanical systems in two- and three-wheeler applications, and enable manufacturers to meet India's new emission norms.
The GPI is an integrated pump and injector that fits in the footprint of the mechanical carburetors commonly used on small gasoline engines. The SCUP is an electronically controlled unit pump that offers precise timing and fuel delivery control and is an alternative to diesel common rail technology.
"GPI and SCUP technology was developed for the Indian market to offer the country's manufacturers a way to seamlessly transition engines into an era of cleaner power and energy. Aside from addressing India's upcoming emissions requirements, the GPI has the capability to serve the global market as well."
With manufacturers working to meet 2019/2020 emissions requirements of small diesel and gasoline engines, Stanadyne's GPI and SCUP offer alternative low-cost solutions that require fewer engine modifications compared to more complex systems like port fuel injection and diesel common rail.
Showcased along with GPI and SCUP at the Auto Expo were Stanadyne's other diesel and gasoline fuel systems – Gasoline Direct Injection (GDI) pumps and Diesel Common Rail (DCR) systems – which marks these product's inaugural exhibition in India.
Stanadyne's GDI technology is designed primarily for 3-cylinder and above passenger-vehicle engines and is among the world's fastest-growing fuel systems to improve gasoline fuel economy. Stanadyne developed the world's first 200 bar GDI pump for the automotive market in 2006.
Stanadyne's DCR technology is designed to be robust to the harshest operating conditions and low-lubricity fuels. The high-pressure pumps are available in two or four plunger configurations and sized for engines up to 16L.