Advertisement

Valeo has announced adapting its 48V motors to bikes. This, according to the automotive electrification major, has resulted in the most high-performance electric assistance system for bikes to date, by combining performance, efficiency, intelligence, comfort, robustness and ease of use.
According to Jacques Aschenbroich, Valeo's Chairman and CEO, "One of Valeo's key strategic focuses is accelerating its expansion in the emerging markets for new "zero-emissions" mobility, including electric small city vehicles, electric motorcycles and scooters, last-mile autonomous delivery droids and electric bikes."
He said that to do this, they are leveraging and adapting the technological platforms that they developed for the automotive industry – both those dedicated to ADAS (advanced driver assistance systems) and to low-voltage electrification (48V).
Valeo's Smart e-Bike System is the first solution in the world to integrate both an electric motor and an adaptive automatic transmission in the pedal assembly. With this new electric assistance system, the bike adapts to the cyclist, and not the other way around.
The gears change automatically and the system's algorithms instantly adapt to the amount of electric assistance the cyclist needs right from the first pedal stroke.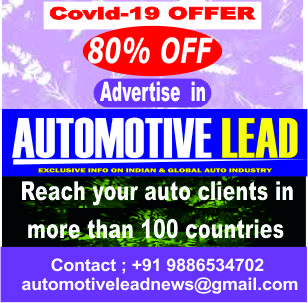 Thanks to this technology, Valeo once again demonstrates its capacity for innovation and reaffirms its reputation as a major player in electric mobility.
Earlier unavailable on the market, the Valeo technology developed in partnership with Effigear comprises a 48V electric motor and a seven-speed automatic, adaptive gearbox in a single unit located in the pedal assembly, providing the best electric assistance for bikes to date.
Smart system
The Valeo Smart e-Bike System includes an anti-theft function integrated directly into the pedal assembly that, when activated, blocks the use of the bike. It also boasts a pedestrian push-assist function.
This is particularly useful when carrying heavy loads, and a boost function that makes it easier to overtake other cyclists and climb hills.
Because of its lead position in vehicle electrification, Valeo has a number of major assets, including its 48V technological platform, which enables it to meet a broad range of needs and uses from a single technology base.
(With inputs from Automotive Lead Research Team)
If you like this article from Automotive Lead, please feel free to share this in your social media platforms to help your contacts to understand more on this subject
Also read: Valeo adds value to its product lineup with fully integrated Compact Electric Powertrain System