Advertisement

Valeo is launching a fully integrated compact electric powertrain system in India, after introducing it in the European market earlier this year.
The leading player in automotive electrification technology said this 'advanced powertrain technology' will aid electrification at an affordable cost for small mobility vehicles.
This is mainly targeted at two and three wheelers that are extensively used for first and last mile connectivity across India. These 48V systems from Valeo are ideal for two – and three-wheeler electrification in India, it said.
Active role
Valeo is a major player in 48V EV and Hybrid Powertrain systems, which play an active role in reducing CO2 emissions at an affordable cost.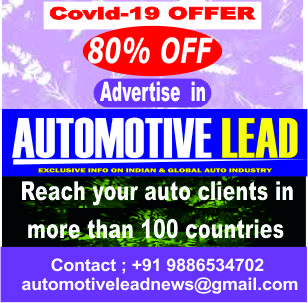 The company's Special Vehicle Application team in France along with the team in India is already working with important local players to introduce this technology in the market.
Jayakumar G, Group President – Valeo India, said, "We are committed in driving the vehicle electrification in India through our innovative, customizable and affordable technologies. We understand that the small mobility market needs are different from the passenger car market. Hence, this 48V integrated compact electric powertrain technology is the ideal solution to address the unique electrification needs of vehicles in the first and last mile connectivity in our country."
He said they are confident that this 48V advanced integrated compact electric powertrain technology will not only address this need for small mobility solutions such as two – and three – wheelers, but also play a significant role in accelerating the EV adoption in India.
Jayakumar added that their 48V motor is available as a solution for hybrid electrification needs in four wheelers.
This versatile compact electric powertrain system is an integrated solution that brings together the strengths of proven products – especially the motor and the transmission unit – with the application and systems expertise of Valeo. This single solution will meet all the power needs for a wide range of two and three-wheeler formats in the country.
(With inputs from Automotive Lead Research Team)
If you like this article from Automotive Lead, please feel free to share this in your social media platforms to help your contacts to understand more on this subject
Also read: BharatBenz ups focus on Tier II and Tier III cities, opens 10 new touchpoints