Advertisement

Sweden-India Transport Innovation & Safety Collaboration (SITIS) has said its Safety-Bus platform will accumulate real-time traffic and driver related insights on Indian roads.
It has tied up with Karnataka State Road Transport Corporation (KSRTC) for collecting valuable data that can define Indian traffic conditions and transport eco-system, as well as driver behaviour.
This is being done since robust and relevant data is going to be a key factor behind future safety initiatives that would be deployed to reduce fatalities on Indian roads.
Reducing fatalities
Evidence-based approach and actions will help in reducing the over 150,000 road fatalities in India every year.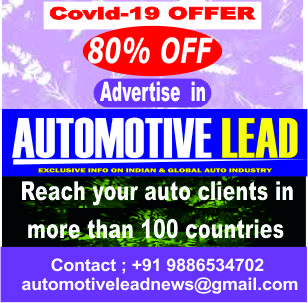 The project with KSRTC is envisioned to be conducted over a year in real-life operations. SITIS is one of the largest collaborations in the road safety arena involving 15 Swedish and Indian institutes and companies.
Kamal Bali, Chairman, SITIS Board, and President Volvo Group India, said, "At SITIS, we aim to become a prominent centre for applied research that stakeholders can rely upon, while taking actions to improve road safety."
He added: "Behind this trust will lie robust data and evidence-based work. The trust we place in data shall have multiplier effect on the speed with which we finally turn research into real-life solutions – guiding us to focus our precious resources to areas that have high potential in saving lives. The SITIS Connected Safety-Bus platform is a commitment by 15 partners from India and Sweden in that very direction."
SITIS collaboration has already completed an eight-month pilot run of the SITIS Connected Safety-Bus platform, which will now be adapted into real-time operations.
Its partners are: India Institute of Science (IISc), Indian Institute of Technology, Delhi (IIT Delhi), Chalmers University of Technology, RISE Research Institutes of Sweden; Autoliv, Ericsson, Manipal Hospitals, Altair, Saab, Tech Mahindra and Volvo Group, ARAI, and the Swedish National Road and Transport Research Institute (VTI).
The platform engages also with the Vision Zero Academy at the Swedish Transport Administration, the Ministry of Road Transport and Highways of Government of India and NITI Aayog.
(With inputs from Automotive Lead Research Team)
If you like this article from Automotive Lead, please feel free to share this in your social media platforms to help your contacts to understand more on this subject
Also read: Valeo adds value to its product lineup with fully integrated Compact Electric Powertrain System