Advertisement

ROHM said it has developed a new lineup of 12 automotive primary DC/DC converters. The BD9P series is optimised for Advanced Driver Assistance System (ADAS) sensors, radars and cameras, along with car instrument and infotainment clusters.
In the last some years, the continued electrification of vehicle systems has increased. Combined with the limited amount of power available, this trend emphasises the need for lower power consumption.
On the other hand, the output voltage from the batteries and generators can widely differ, demanding a versatile power supply solution.
Fast response
The need for fast response to provide stable operation and higher power conversion efficiency are crucial, which have been difficult to meet with conventional power supply ICs.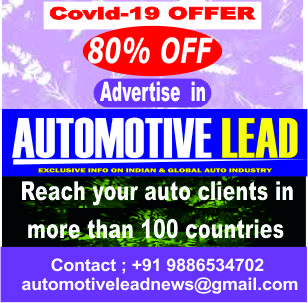 The new product adopting original advanced power supply technology, Nano Pulse Control, enables high speed operation at 2.2MHz that will not interfere with the AM radio band (1.84MHz max.) while achieving high step-down ratio. It is an optimum technology for automotive applications.
The BD9P series by ROHM ensures stable operation during battery input voltage fluctuation, bringing down output overshoot to less than 1/10th of that of conventional products.
This removes the need for additional output capacitors typically required as countermeasure against overshoot. Besides, adopting a new control method makes it possible to achieve both high efficiency and fast response (which typically represent a tradeoff).
Apart from providing a 92 per cent power conversion efficiency at heavy loads (at 1A output current), 85 per cent efficiency at light loads (1mA) as well ensures leading-class efficiency across the entire load range.
As a result, low power consumption is enabled both when driving and when the engine is stopped (standby current can be reduced). In addition, combining the new product with the BD9S series of secondary DC/DC converters connected to the subsequent stage leads engineers to faster design of more efficient automotive power supply circuits.
(With inputs from Automotive Lead Research Team)
If you like this article from Automotive Lead, please feel free to share this in your social media platforms to help your contacts to understand more on this subject
Also read: Hunter Engineering, Bosch join hands to develop and sell advanced ADAS