Advertisement

Battery management system ICs and automotive audio bus developed by Analog Devices add power to Volvo's all electric XC40 SUV.
Analog Devices and Volvo Cars have made an announcement in this regard. They said that Volvo Cars' first pure electric SUV—the Volvo XC40 Recharge—will feature ADI's integrated circuits (ICs) that support the battery management system (BMS) and Automotive Audio Bus (A2B).
These advanced technologies, by saving vehicle weight and maximizing range, deliver an attractive total cost of ownership for electric vehicles while also supporting a sustainable future.
Interestingly, the Volvo XC40 P8 Recharge was named a 2021 semi-finalist in the North American Car, Truck and Utility Vehicle of the Year Awards (NACTOY) utility vehicle category.
Lutz Stiegler, Solution Manager Electric Propulsion at Volvo Car Corporation, said, "The BMS performance is critical to the electric XC40 Recharge delivering on its promise of a silent-but-powerful, carbon emission-free, safe driving experience."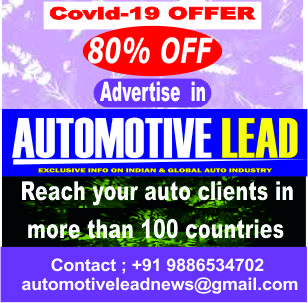 He added: "An extraordinarily high level of thought and research went into every single aspect and component in our first pure electric SUV to ensure more miles per charge, longer vehicle life and peace of mind, while lowering the cost of ownership."
Analog Devices' ICs provide 'industry leading' accuracy over the life of the vehicle that significantly goes up miles per charge and are scalable across the vehicle fleet from hybrid vehicles to full electric vehicles.
The ICs, the company said, meet the highest global security standards, and scale across multiple battery chemistries.
These includeg the zero-cobalt chemistries such as lithium iron phosphate (LFP) that support social and environmental sustainability.
Moreover, audio solutions built upon Analog Devices' A2B and SHARC audio processor not only deliver an immersive cabin experience, but also support the sustainability trend.
ADI's solutions enable the audio system to be connected into a low-latency bus architecture that guarantees high audio fidelity and saves up to 50 kg of wire and insulation in the vehicle.
Important for EVs
This combination is particularly important in electric vehicles, like the XC40 Recharge, as the reduction in weight translates directly to increased range.
According to Patrick Morgan, Vice President, Automotive at Analog Devices, "Electric vehicles are the future of Automotive, and the market is growing significantly with up to 10 million full electric vehicles per year expected by 2025."
He stated that they are committed to continue delivering innovative technologies with all of our collaborators that lead the Automotive industry to a sustainable future.
(With inputs from Automotive Lead Research Team)
If you like this article from Automotive Lead, please feel free to share this in your social media platforms to help your contacts to understand more on this subject