Advertisement

Momentum Dynamics has joined the ZETA – the Zero Emissions Transport Association as a founder member.
Expressing happipness on the joining, the company's CEO, Andy Daga has called for a global push toward cleaner air.
Writing a blog post on ZETA website, (www.zeta2030.org) Daga also batted for a clear-eyed perspective when planning for the future of EV charging, and for all players to embrace new ways of thinking about charging, rather than leaning on habits left over from the gasoline fueling model.
"We all saw during the COVID lockdown the startling speed at which the air over our cities began to clear, once carbon fuel usage was cut. We should not miss this opportunity to mark a high point in cleanliness and our joining of ZETA cements our aim to deliver cleaner air to the world, through electric vehicles," he said.
Daga stated further: "The perceived barriers to EV adoption, such as range and difficulties surrounding plugging-in can now be put into history as we continue to prove-out the commercial success of wireless charging."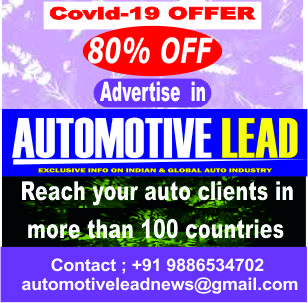 He added that wireless charging can speed up the adoption of EVs by removing these impediments, which means we can get to that cleaner future much quicker, if we can consign our outdated fueling habits to history.
In a wireless charging system, the vehicle arrives over charging pads sunk into the roadway during its pick-up, drop-off or turnaround time.
Wireless charging
The vehicle receives incremental wireless charging for some minutes or longer, before resuming duties. The automatic charging requires no operation by the driver.
Charging comes to an end as the vehicle departs from the pad. Due to its automatic nature, the wireless charging system enables buses, delivery vehicles and other EVs to receive partial, range-extending charges during routine operations.
This is called "partial state of charge" approach and it can significantly extend vehicle driving range, while also extending the useful life of vehicle battery. The automatic nature of wireless charging is particularly suited to compliment fully-autonomous vehicles.
(With inputs from Automotive Lead Research Team)
If you like this article from Automotive Lead, please feel free to share this in your social media platforms to help your contacts to understand more on this subject
Also read: Busworld Europe brims with confidence over Brussels Expo