Advertisement

SoCalGas (Southern California Gas) has said it will provide $1.3 million to fund the research and development of four hydrogen fuel technologies that could provide emissions-free transportation.
The research, if becomes successful, will provide fuel technologies for railways and at ports in California and around the world.
The funding will help bring to market innovative clean hydrogen technologies, such as hydrogen refueling stations at ports, fuel-cell marine vessels, and fuel cell locomotives.
Neil Navin, vice president of clean energy innovations at SoCalGas, said, "SoCalGas is thrilled to support these important hydrogen technology projects."
He added: "Projects like these have the potential to create more zero-emissions transportation and reduce the cost of hydrogen fueling infrastructure, consistent with California's climate goals. SoCalGas remains committed to helping California reach these goals and our support of innovative clean fuel projects like these demonstrates that commitment."
California Energy Commission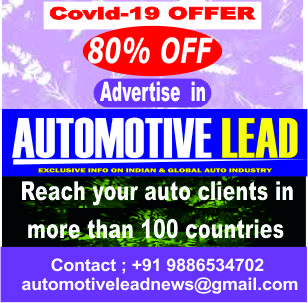 The 4 projects were picked for funding through the California Energy Commission's (CEC), Hydrogen Fuel Cell Demonstrations in Rail and Marine Applications at Ports (H2RAM) grant program.
Besides $1.3 million in funding from SoCalGas, the CEC will provide over $10.4 million to fund the research and development of these projects – bringing the total funding to approximately $11.7 million. Project partners include maritime fuel cell maker Golden Gate Zero Emission Marine Inc., research organization Gas Technology Institute (GTI), and non-profit CALSTART.
According to Ted Barnes, GTI's research and development director, GTI is proud to partner with SoCalGas on this important project and greatly appreciates their support. This project will use hydrogen to provide zero-emission locomotive operations in a port and a designated disadvantaged community, which directly aligns with GTI's core goals.
(With inputs from Automotive Lead Research Team)
If you like this article from Automotive Lead, please feel free to share this in your social media platforms to help your contacts to understand more on this subject
Also read: USA gets its first road surface solar panels on autonomous vehicle lane