Advertisement

Peachtree Corners, in partnership with The Ray, has unveiled the USA's new solar roadway system which produces energy for a solar-powered EV charging station located at city hall.
While Peachtree Corners is the USA's first smart city environment powered by real-world infrastructure and next-generation connectivity, The Ray is a nonprofit living laboratory.
The installation also marked the first road surface-powered solar panels to be activated in a USA city.
Brandon Branham, chief technology officer and assistant city manager of Peachtree Corners, said, "As further reinforcement of Peachtree Corners' leadership in introducing and developing the latest technologies in a real-world environment, we're excited to have been working with The Ray to install the country's first road surface solar panels manufactured by Wattway, within our one-of-a-kind autonomous vehicle lane."
He added: "While this new form of 100-percent green, renewable energy will begin with supplying power to an EV charging station, our vision is to begin to power more existing infrastructure across the city, off-grid. We look forward to installing more panels throughout, which may include sidewalks, bike lanes and many more surfaces."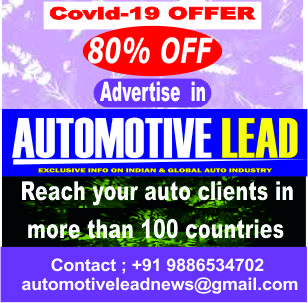 Vehicle test lane
The solar roadway is located in a section of Technology Parkway's autonomous vehicle test lane and was provided to the USA city through a partnership with The Ray, a nonprofit living laboratory and proving ground located along an 18-mile stretch of Interstate 85 spanning between LaGrange and the Georgia/Alabama state line.
The new system will produce more than 1,300 kilowatt-hours of electricity annually for a Level 2 EV charger at city hall at no cost to EV motorists. The charger is also equipped with an energy storage system for nighttime charging.
(With inputs from Automotive Lead Research Team)
If you like this article from Automotive Lead, please feel free to share this in your social media platforms to help your contacts to understand more on this subject
Also read: Drive By Wire market will reach $31.9 billion worth by 2025, says research report