Advertisement

The latest research report "Drive By Wire Market by Application (Brake, Park, Shift, Steer, Throttle), Sensor (Brake Pedal, Throttle Position & Pedal, Park, Gearshift, Handwheel, Pinion), Vehicle (On & Off-Highway, BEV, PHEV, FCEV, Autonomous), Component & Region – Global Forecast to 2025" says the Drive By Wire Market is projected to reach USD 31.9 billion by 2025.
It says from an estimated USD 24.0 billion in 2020, the market will grow at a CAGR of 5.9 per cent during the forecast period.
The report has been published by MarketsandMarkets. The Drive By Wire Market is primarily driven by the increasing demand for comfort, vehicle safety, and performance with lower emissions.
Increasing popularity of premium vehicles especially in developing economies is a major factor driving the Drive By Wire Market.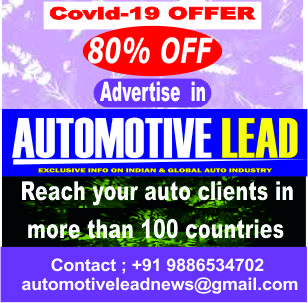 Many developments in drive by wire components such as control units, sensors with enhanced performance is expected to propel automakers to adopt drive by wire in their models. Advancements in autonomous vehicles and increasing popularity of electric vehicles is expected to give a boost to the Drive By Wire Market.
What is it?
Shift-by-wire is a widely used technology among advanced automotive shifters. Shift-by-wire finds higher installation in light-duty vehicles. Many light-duty economic vehicles that operate on automated manual transmission use this technology as a gear actuation system.
This system helps improve the operation of the start-stop and regenerative braking systems. This, in turn, helps save energy and makes the vehicle more efficient. The installation of the shift-by-wire system also helps reduce the space and weight compared to the conventional transmission systems, resulting in considerable weight reduction. This system also diminishes the intensity of engine noise and provides high operational accuracy. Thus, the adoption of this technology will show tremendous growth in all vehicle types in the coming years.
It is expected to have the largest market mainly due to the benefits offered by them. Since the gear shift position sensor is non-contacting, there are no contacting parts, which enhances the lifespan of the component and improves credibility.
Thus, benefits like increased lifespan and better operational accuracy of the vehicle are anticipated to drive its adoption. The shift-by-wire system employs a gear shift position sensor as a standard component. Hence, with the increasing demand for shift-by-wire systems, the market for gear shift position sensors is expected to increase.
(With inputs from Automotive Lead Research Team)
If you like this article from Automotive Lead, please feel free to share this in your social media platforms to help your contacts to understand more on this subject
Also read: Global noise, vibration and harshness (NVH) testing market makes right sounds