Advertisement

Kia Corporation has revealed the first images of the exterior and interior design of EV6, its first dedicated battery electric vehicle (BEV). This has been done ahead of the car's world premiere next month.
Designed under the brand's new design philosophy 'Opposites United', EV6 takes
inspiration from the contrasts found in nature and humanity.
At the middle of the design philosophy is a new visual identity evoking positive forces and natural energy, with contrasting combinations of sharp stylistic elements and sculptural shapes.
EV6, which boasts a distinctive crossover-inspired design and based on the brand's new Electric-Global Modular Platform (E-GMP), is Kia's first dedicated BEV to be influenced by the new design philosophy, which embodies Kia's shifting focus towards electrification.
Karim Habib, Senior Vice President and Head of Global Design Center, said, "EV6, as the first dedicated Kia EV, is a showcase of human-centered, progressive design and electrified power. We strongly believe EV6 is a compelling and relevant model for the new EV market."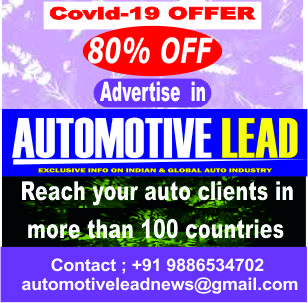 He added: "With EV6 we aimed to create a distinctive, impactful design by using a combination of sophisticated, high-tech features on pure and rich volumes, while providing a unique space as a futuristic EV."
For all future Kia vehicles
The Opposites United design philosophy will form the design of all future Kia models. The philosophy is based on five key design pillars: 'Bold for Nature', 'Joy for Reason', 'Power to Progress', 'Technology for Life', and 'Tension for Serenity'.
Bold for Nature is based on interaction with nature, informed by the shapes, details and proportions found both in the natural and human worlds. This design pillar creates organic, yet technical structures and finishes for vehicle interiors; exterior designs are characterized by a combination of clear and simple lines with bold, ever-changing surfaces.
Joy for Reason concentrates on the feel and ambience of Kia's future vehicles. Future designs will fuse the emotional with the rational, creating vehicles that influence the mood of passengers, by inspiring and relaxing.
Power to Progress builds on Kia's current design strengths. By drawing on and developing the skills and expertise learned throughout Kia's recent era of design-led transformation, the layouts and designs of the brand's future products will continue to evolve. Future designs will draw on experience and creativity to invent and innovate new designs.
Technology for Life adopts innovations and new technologies to foster positive interactions
between humans and machines. The brand's future vehicles will adopt a next-generation in-car user experience (UX) through design and innovation and advancements in lighting, feel and in-car connectivity – to help customers engage with their cars.
Tension for Serenity evokes the tension between opposing forces and creative contrasts, and approves the design equilibrium that comes from two opposing forces. It offers design concepts that use sharp, highly technical details to create surface tension – and realise a harmonized, future-oriented design vision.
(With inputs from Automotive Lead Research Team)
If you like this article from Automotive Lead, please feel free to share this in your social media platforms to help your contacts to understand more on this subject.
Also read: Kia teases its first dedicated electric vehicle, EV6