Advertisement

Cognata, Ltd. has announced a partnership with Seoul Robotics to provide 3D point cloud synthetic data in order to boost Seoul Robotics LiDAR perception software technology.
While the former is a leading provider of simulation software and training data for ADAS and autonomous vehicles, the latter is a South Korean based LiDAR perception Company.
The LiDAR Market size is projected to reach USD 2.8 billion by 2025 from an estimated USD 1.1 billion in 2020, at a CAGR of 20.7 per cent from 2020 to 2025.
Addressing this important market open opportunities to companies such as Seoul Robotics and Cognata to create interesting use-cases such as the suggested below.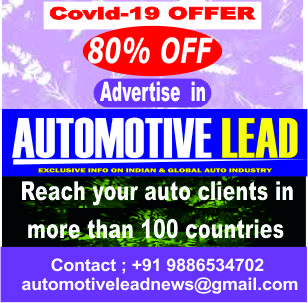 The association brings Cognata's industry-leading synthetic datasets into boosting LiDAR perception development and enabling Seoul Robotics to enhance their efforts on Automotive LiDAR training and Smart Cities LiDAR perception solutions.
Danny Atsmon, CEO and founder of Cognata, said, "We are excited to partner with Seoul Robotics – a leading LiDAR perception company, and we see a great future in our mutual ability to use synthetic data for advanced LiDAR detection training."
He added: "We are proud to be part of the development of this market by partnering with such an innovative Korean based Startup company."
HanBin Lee ,founder and Captain of Seoul Robotics, said, "Seoul Robotics is happy to collaborate with the leading AV simulation company, Cognata. Using realistic synthetic data will enable Seoul Robotics to create more robust and reliable LiDAR perception solutions in the AV and smart city space by tackling hard edge cases that cannot be tested in the real world."
Important milestone
The relationship with Seoul Robotics is yet another important milestone in Cognata's continued and rapid expansion across South Korea following the announcement with Hyundai Mobis.
With partnerships and solutions in place across throughout the region, Cognata delivers its edge technology to the Automotive industry.
Cognata is a global supplier of large-scale automotive simulation platform for the Advanced Driver Assistance System (ADAS) and autonomous vehicle markets.
(With inputs from Automotive Lead Research Team)
If you like this article from Automotive Lead, please feel free to share this in your social media platforms to help your contacts to understand more on this subject
Also read: Automotive aftermarket segment in India gets ready for new normal