Advertisement

Kia has announced model chanves in Niro Hybrid and PHEV model as the crossovers enter the 2021 model year with improvements in technology and enhanced customer convenience.
The Niro Hybrid LX continues into the new model year with its 50-MPG1 combined EPA fuel economy rating. It delivers $3,250 in fuel costs savings over five years when compared to the average new vehicle.
In the meantime, the 2021 Niro PHEV offers even more fuel cost savings than the HEV and continues to be eligible for a $4,543 federal tax credit, lowering the PHEV net starting price to $25,0472.
The new model includes the addition of Standard Rear Occupant Alert (door logic based). For added convenience, 8-inch display equipped vehicles now come with wireless Apple CarPlay and Android Auto standard (previously wired only).
Remote Engine Start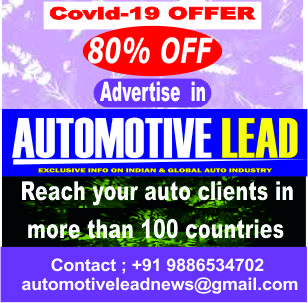 Also, smart key equipped vehicles now feature the new Remote Engine Start, while navigation equipped vehicles receive MapCare program with 10 years of complimentary map updates.
Niro has expanded its DriveWise Advanced Driver Assistance System (ADAS)3 to feature Navigation-based Smart Cruise Control and Curve (NSCC-C) on vehicles with Navigation and Smart Cruise Control.
2021 Niro EV details will be released later this year, Kia said and added that the Telluride, Sorento and K5 are assembled in the United States from US and globally sourced parts.
(With inputs from Automotive Lead Research Team)
If you like this article from Automotive Lead, please feel free to share this in your social media platforms to help your contacts to understand more on this subject
Also read: Kia Motors to develop standard platform for next-generation military vehicles