Advertisement

Trimble and Sirius XM Connected Vehicles Services Inc have announced that Trimble RTX GNSS corrections are being transmitted through the SiriusXM satellite radio network.
Thanks to this, new cars sold in the contiguous United States and Canada equipped with SiriusXM's Gen8 satellite chipset will be able to receive RTX GNSS corrections enabling high-accuracy positioning—a key component of autonomous on-road applications.
John Jasper, senior vice president for SiriusXM Connected Vehicle Services, said, "We are excited to add Trimble RTX Corrections to our suite of Connected Vehicle services."
He added: "By delivering this service over our satellite broadcast network, automakers can access relevant location correction data throughout the contiguous U.S. and portions of Canada to facilitate ADAS, AD and V2X applications without the need to access a cellular network."
By adding the Trimble RTX Auto software library, any new vehicle that receives SiriusXM broadcasts with a Gen8 satellite chipset can leverage a positioning solution ideal for Advanced Driving Assistance Systems (ADAS), Autonomous Driving (AD) and Vehicle-to-Everything (V2X) applications.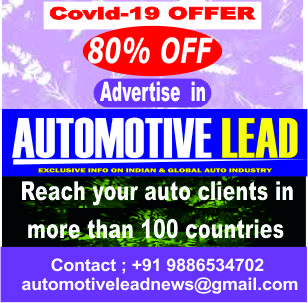 Since the SiriusXM hardware is already installed in most new vehicles, automotive OEMs can avoid the cost of additional hardware to receive GNSS positioning corrections.
Car manufacturers' choice
Trimble RTX is a precise-positioning technology of choice for car manufacturers and their suppliers. Also, it was the first solution adopted for production use in passenger vehicles.
RTX technology is a key component of General Motors' Super Cruise system—the first hands-free driving assistance system for the highway.
Till now, Super Cruise and Trimble RTX have enabled over 5 million miles of hands-free driving on America's roadways.
(With inputs from Automotive Lead Research Team)
If you like this article from Automotive Lead, please feel free to share this in your social media platforms to help your contacts to understand more on this subject.
Also read: Global noise, vibration and harshness (NVH) testing market makes right sounds