Advertisement

ZF has unveiled its coASSIST Level2+ semi-automated driving system on the 2020 Dongfeng Aerolus Yixuan which was launched late in 2020.
This is the first launch internationally of coASSIST which delivers advanced safety and convenience functions – and is being claimed as the most affordable Level2+ system in the industry.
coASSIST system provides drivers significant comfort and safety benefits at a highly affordable cost – while meeting projected Euro NCAP 2025 test protocols and delivering popular Level2+ functions.
After the initial start of production, in future the system will also introduce ZF's first launch of its Gen21 Mid-Range Radar.
Christophe Marnat, executive vice president for the ZF Electronics and Advanced Driver Assist Systems division, said, "The launch of coASSIST with Dongfeng Motor marks an important milestone in bringing the advantages of Level2+ systems to affordable passenger vehicles."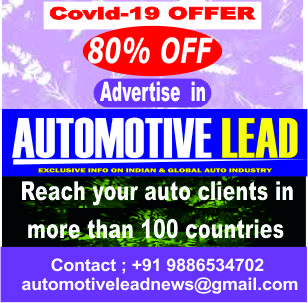 He added: "At ZF we believe that Level2+ systems that meet advanced safety test protocols and help relieve the stress on the driving task will be the primary driver for light vehicles in the near future and it is exciting to see these systems on world roadways."
ZF's is the complete system integrator of coASSIST which was developed in association with partner Mobileye and includes Mobileye's EyeQ camera technology.
Advanced camera and radar sensor
It also makes use of Hella short range radars. By blending this advanced camera and radar sensor suite with a central control unit, functions like adaptive cruise control, lane keeping assist, highway driving assist, traffic sign recognition, lane change assist and traffic jam support are enabled.
Offering these systems at affordable rates is important as it enables more market penetration and brings the system advantages to consumers quickly.
Besides, this will also help them to acclimate to semi-automated functions as the driver is always in the loop while offering advanced safety and convenience functions.
(With inputs from Automotive Lead Research Team)
If you like this article from Automotive Lead, please feel free to share this in your social media platforms to help your contacts to understand more on this subject
Also read: Busworld Europe brims with confidence over Brussels Expo