Advertisement

Volvo Group, which has identified India as a key market, will introduce SDLG excavators to its 19 dealers across the country.
A world leader in wheel loaders, the company now plans to replicate its success in excavators. And it considers India as a key market to help achieve this goal, especially given the high demand for reliable and affordable machines in the 13 t class.
According to Dimitrov Krishnan, Head of Volvo CE India, the strong reputation of SDLG products for reliability and performance will help the new excavator line get off to a good start:
Krishnan added: "Over the past few years we've seen our SDLG wheel loaders and motor graders achieve market-leading positions in the sectors they're active. That gives us full confidence to introduce the SDLG line of excavators to India, starting with the 13 t class."
13 t E6135Fi is the first SDLG excavator model to be launched in India, with the first units already in the country and heading to dealers for immediate sale.
Tech & features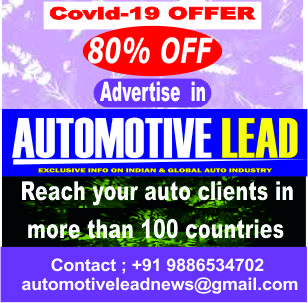 Loaded with technology, the new machine includes a powerful DDE Deutz engine and advanced hydraulic system, and has been designed with operator comfort in mind. Indian operators often spend seven to eight hours in the cab continuously, so it is essential they feel comfortable and as fresh at the end of their shift as at the beginning.
Air conditioning is installed in the E6135Fi as standard and the cab is extra spacious with all joysticks and controls laid out ergonomically. The superior visibility of the surrounding jobsite offered by the machine's cab also helps to make operation safer and more productive.
The E6135Fi excavator's robust design means that it only requires maintenance every 250 to 500 hours, when all service points can be easily and safely accessible from ground level. The colored LCD screen in the cab updates operators on the health and movements of the machine for preventative maintenance, promoting high uptime and low total cost of ownership.
(With inputs from Automotive Lead Research Team)
If you like this article from Automotive Lead, please feel free to share this in your social media platforms to help your contacts to understand more on this subject
Also read: SIAM Automotive Aftermarket webinar highlights importance of locally produced auto parts