Advertisement

BattRE, a tech driven EV startup, which has launched innovative low-cost RE:charge stations powered by RevOS which will disrupt the entire EV charging ecosystem.
A low-cost charging solution, RE:charge Stations can also help people get an additional income. For, setting up a charging station can be a new income source as it can be installed anywhere like Home, Office, Kirana Shop etc.
Also, the RE:charge station owners would receive the payment directly through UPI.
Nishchal Chaudhary, Founder of BattRE said, "With the proposed guidelines of the Ministry of Housing and Urban Affairs, Government of India's to permit establishment of private charging stations at residences, work spaces etc, we strongly believe our new offering "RE:charge stations" will help if speeding up EV ecosystem in India."
Innovation & Infrastructure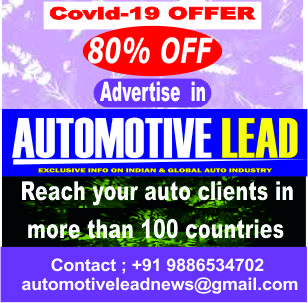 He also said that as an innovative brand, we are providing the users with charging infrastructure and at the same time, offering the station owner an additional income source. This would pave the way for an increasing number of charging stations across the country. We plan to add 500 + number of e-charging stations by next March.
Jyotiranjan, Co-founder of REVOS, said, "We are delighted to partner with BattRE in their efforts to build sustainable EV ecosystem. With the evolving consumer needs, emerged a dire need for a unified solution for the EV ecosystem. Together we introduce to you a peer-to-peer charging network to further eliminate the range anxiety associated with EVs. Its compact, cost-effective, and can be installed anywhere with ease. Just Locate, Scan, Pay, and Use"
EV user can charge at these stations using their vehicle chargers. They will have to download BattRE app from Play Store, locate the nearest charger, scan QR code on the charger to start charging, and pay using UPI.
(With inputs from Automotive Lead Research Team)
If you like this article from Automotive Lead, please feel free to share this in your social media platforms to help your contacts to understand more on this subject
Also read: Swedish-Indian forum SITIS to bat for road safety in India with its data collection on traffic, drive behavior