Advertisement

India – An India-based investor-backed start-up specializing in Lithium-Ion batteries for EVs and energy storage systems, Grinntech is setting up a automotive battery manufacturing facility in the South India state of Tamil Nadu.
The company has signed an MoU with the Tamil Nadu government outlining its intent to establish a Battery and Battery Management System manufacturing facility in the state to cater to the anticipated growth of Electric Vehicles (EVs) in India.
IIT-Madras Research Park
Grinntech has attracted several industry veterans as investors since its incubation at IIT-Madras Research Park. Already the company is operating its R&D and pilot manufacturing facility in Chennai, the capital city of Tamil Nadu.
In addition, the batteyr manufacturing company has outlined plans for an estimated outlay of Rs 100 crore for R&D, product development and production facilities. This set up is expected to create employment of 250 staff in the next five years.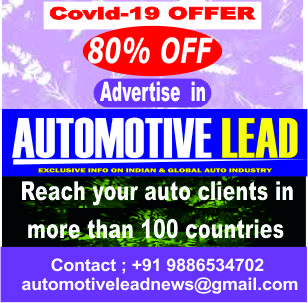 The company has showcased a range of high-tech Lithium-Ion batteries, along with their proprietary Battery Management Systems, which are suitable for 2-wheelers, 3-wheelers, light vehicles and farm tractors. it is engaged in discussions with several OEM and fleet operators for supply of Batteries and related systems.
Puneet Jain, Co-Founder of Grinntech, said, "Chennai has had the label of "Detroit of the East". Now, as the global auto industry shifts to electrification, this initiative by the Tamil Nadu government will help India's EV industry be future-ready".
Grinntech has also announced the appointment of E Balasubramoniam as its President Balasubramoniam, brings more than 35 years of experience in the auto industry including prior leadership roles in Maruti-Suzuki, Tata Motors and most recently as Senior Vice-President at Ashok-Leyland and CEO of the Nissan-Ashok Leyland Joint Venture. He is an alumnus of IIT-Madras.
Nikhilesh Mishra, Co-Founder of Grinntech , Dr. V. Sumantran (former Vice-Chairman of Ashok Leyland) and Lakshminarayan (Co-Founder and former Vice-Chairman of Cognizant) as Directors of Grinntech extended their welcome to Balasubramoniam.