Advertisement

Fortum has inked a pact whereby Finnfund will invest in a minority share of the former's public charging point operator (CPO), Fortum Charge and Drive India Private Limited (FCDIPL).
Fortum is a European energy company with activities in more than 40 countries, providing customers with electricity, gas, heating and cooling as well as smart solutions to improve resource efficiency.
Finnfund is a Finnish development financier and professional impact investor. Fortum Charge and Drive India Private Limited is a fast-growing e-mobility infrastructure provider, owning more than 70 public charging points at close to 40 locations in various parts of India, and partnerships with marquee business groups across the country.
The transaction between Fortum and Finnfund is expected to close during the year 2020 itself.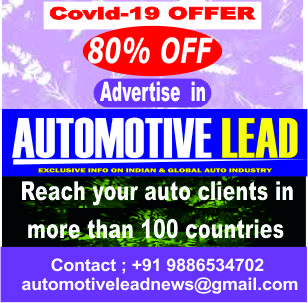 The association will create a shared ownership structure and Finnfunds investment will speed up FCDIPL's growth plans in the charging infrastructure business and reaffirm its market leading position.
SaaS to continue
Further, Fortum Charge and Drive India Private Limited will continue to provide software as a service (SaaS) for operating electric vehicles (EV) charging infrastructure networks and customer interfaces to other CPOs.
Sanjay Aggarwal, Managing Director, Fortum India Private Limited said, "We at Fortum are committed towards accelerating India's clean energy transition. India is among the fastest growing EV markets globally."
He added that consequently, there is a significant growth in demand for public fast electric vehicles charging infrastructure in the country as mass adoption of electric vehicles has picked up in the last two years.
He expressed happiness over collaborating with Finnfund, to grow the charging infrastructure business in India. For Fortum, this also proves the value of our business which we have built over the years and is testimony of our vision for a cleaner world. This partnership will further fuel this growth, he added.
(With inputs from Automotive Lead Research Team)
If you like this article from Automotive Lead, please feel free to share this in your social media platforms to help your contacts to understand more on this subject.
Also read: Hunter Engineering, Bosch join hands to develop and sell advanced ADAS