Advertisement

MG Motor and Tata Power have inaugurated a 50 kW Superfast public electric vehicle charging station in Chennai.
The facility was inaugurated at MG Dealership by N Mohan, Managing Director, Formulated Polymers Limited, on 24 February.
The development is in line with MG's vision to enhance the national electric vehicle charging ecosystem with 50 kW and 60 kW DC superfast charging stations.
Along with its partners, MG has so far installed 22 superfast charging stations across 17 cities in India, which is the highest by any Auto OEM.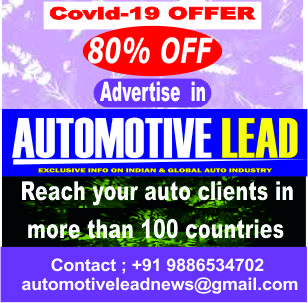 The charging infrastructure of the automaker is spread across major metropolitans like Delhi-NCR, Bangalore, and tier-2 cities such as Ahmedabad and Nagpur. The Chennai launch is the automaker's fifth launch in 2021, close on the heels of Cochin, Coimbatore and Mangalore.
According to Gaurav Gupta, Chief Commercial Officer, MG Motor India, "At MG, we are building a CASE (Connected, Autonomous, Shared, and Electric) ecosystem aimed at meeting the future requirements of the country."
He added: "Furthering our commitment to creating a 5-way charging infrastructure for our customers, the new stations will further augment the public and highway charging infrastructure. We are confident that the new EV charging station will go a long way in creating a sustainable, tech-driven future of the city."
Rajesh Naik, Chief – Tata Power New Business Services, said, "We are thrilled to continue our strengthened association with MG Motor India by deploying the Chennai charging station. We will continue to provide a seamless charging experience to our customers."
"We wish to build a decent ecosystem for our potential EV customers in the future thereby, promoting the adoption of such green mobility solutions," he added.
CCS fast-charging
All vehicles compatible with the CCS fast-charging standard can use the latest EV charging station in Chennai.
MG offers a 5-way charging ecosystem to its customers, including a free-of-cost AC fast-charger (installed at the customer's home/office), a plug-and-charge cable onboard, extended charging network and charge-on-the-go with RSA (Roadside Assistance).
MG ZS EV can be charged from 0 to 80 per cent in 50 minutes at the superfast charging station.
(With inputs from Automotive Lead Research Team)
If you like this article from Automotive Lead, please feel free to share this in your social media platforms to help your contacts to understand more on this subject
Also read: MG Motor, Tata Power start superfast EV charging station in Lucknow