Advertisement

Global self-driving car market is on the path of growth. This has been claimed by "Self-Driving Car – Global Market Outlook (2019-2027)" report which has been added to ResearchAndMarkets.com's offering.
The market accounted for $41.18 billion in 2019 and is expected to reach $441.02 billion by 2027 growing at a CAGR of 34.5% during the forecast period.
Some of the key factors propelling the growth of the market are rising safety concerns, investments in digital infrastructure, and advancements in automotive technologies. However, low consumer acceptance ratio is the restraining factor for the growth of the market.
What does it mean
Self-driving cars are those vehicles in which human drivers are not required to take control to safely operate the vehicle.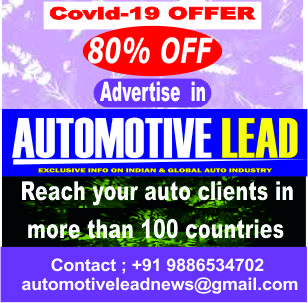 These vehicles combine sensors and software to control, navigate, and drive the vehicle. It can sense its environment and move safely with little or no human input.
The level 1 segment, by automation level, is expected to grow at a significant market share during the forecast period as the government across the globe are continuously working on improving the safety of the vehicles by mandating the use of advanced driving assistance systems (ADAS) in the vehicles.
As far as geography is concerned, North America is anticipated to hold considerable market share during the forecast period which is attributed to the amendments in traffic regulations by the government to incorporate autonomous cars on public roads.
Some of the key players in Self-Driving Car Market include Google Inc., Volvo Cars, Toyota Motor Corp, Nissan Motor Co. Ltd, Uber Technologies Inc., Tesla Inc, Daimler AG, BMW, General Motors Company (GM), Volkswagen AG, Ford Motor Company, Waymo LLC, Valeo SA, Honda Motor Co., Ltd, and Audi AG.
(With inputs from Automotive Lead Research Team)
If you like this article from Automotive Lead, please feel free to share this in your social media platforms to help your contacts to understand more on this subject
Also read: Molex reveals results of Global Automotive Survey