Advertisement

Molex has announced results of a global survey of automotive decision makers depicting top trends and technologies impacting "car of the future" strategies and business decisions.
According to the leading global connectivity and electronics solutions provider, survey findings validate the critical role of data, software and networking in enabling electrification and connectivity—identified as the two most important areas of innovation.
Mike Bloomgren, SVP, president, Transportation & Industrial Solutions, Molex, said, "It's an exciting time in the automotive industry, and this survey underscores the accelerated pace of investment and innovation."
He added: "The results also reinforce our mission to design and deliver critical electronics solutions that form the central nervous system of tomorrow's connected cars."
Future study
Molex roped in Dimensional Research to conduct The Future of Automotive survey in November 2020, polling 230 qualified participants in engineering, product, procurement, R&D, supply chain, innovation or strategy roles at automotive companies with at least 1,000 employees.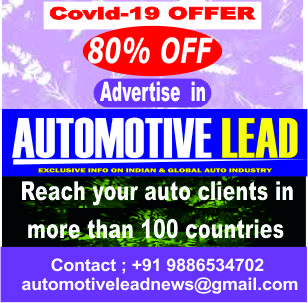 Survey respondents were asked questions designed to help them visualize what an average new car purchased in 2030 might be like, including top features, initiatives and innovations.
Some of the key findings are 91% of respondents say cars will be either fully electric (64%) or hybrid (27%), 97% expect "range anxiety" to be solved by 2030, 94% expect cars to include autonomous driving; only 28% envision fully self-driving cars, 56% believe 2030 cars will be at least 50% more expensive than today's cars.
Asked to identify top areas in the overall ecosystem with the most potential to reduce the price of a 2030 car, battery cost savings (40%), software integration (34%) and manufacturing processes (32%) led the way. In addition, 96% agreed the car of the future will require manufacturing factory innovations.
As per the survey respondents, the top three features most likely to be standard by 2030 are high-speed WiFi, wireless charging and car-to-car communication. In selecting the five most important innovation areas in the next decade, respondents picked electrification (38%), connectivity (33%), passenger safety (29%), quality and reliability (28%), and software-defined infrastructure (27%).
Moreover, 60% of those polled favor the ability to deliver innovation via software as a priority, encompassing the intelligence needed for autonomous driving, advanced algorithms to reduce energy consumption, remote updates of new capabilities and customized driving experiences.
(With inputs from Automotive Lead Research Team)
If you like this article from Automotive Lead, please feel free to share this in your social media platforms to help your contacts to understand more on this subject
Also read: Automotive aftermarket to hit $1100 billion by 2026: Study